INDUCTION TRAINING & COMPLIANCE
MADE EASY
Start inducting in moments
Automate workflows
Train and Induct unlimited users
Upload your own Powerpoint inductions 
Create new courses or edit pre-built induction samples 
Invite other admins to join in and so much more
Become an expert in a day
You don't need to be a rocket scientist to manage your account
Short videos provide online training to your admins, saving you more time
Intuitive dashboard simplifies account and user management
Support team is available to tackle any tech request
Make it your own platform
Display your logo and business details on portals and ID cards
Attach your own messages to induction email invites
Integrate your account with other apps you use everyday
Track and report non compliant users
Designed for seasonal businesses
Don't pay for inductions when you take a break or when you are not hiring
Downgrade to a free plan and we will keep your inductions in archives
Upgrade your plan and restore your account
Create new inductions or upload you own training material including Safety Operating Policies and Procedures
Attach images, videos and voice overs to accompany induction slides
Access and update your inductions 24/7
All induction courses are accessible by smart devices connected to the net
Admin users have capabilities to scan Certificates and ID cards to access inductee information on the spot
Auto track all expiration dates, from certificates and insurances to licences and police checks
Create your own documents for auto collection
Generate reports and retrieve information
Step 1 - START FREE TRIAL
Step 2 - CREATE INDUCTIONS
Step 3 - MONITOR PROGRESS
WITH INDUCT FOR WORK YOU CAN
We have been using Induct for Work for several years to induct many new employees, subcontractors and group training apprentices.

The platform is an easy to create your inductions, and easy for inductees to use.

We generally send invitations to own employees via email & subcontractors. The group training business enter the system via a portal on our website.

Very easy.

"By using Induct For Work, our HSE online induction program helps to ensure compliance with WHS requirements. The online induction forms part of company HSE Consultation, Co-operation and Coordination process"​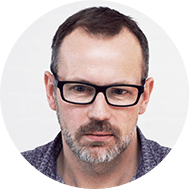 We have been using Induct For Work for almost 2 years to induct staff and contractors across 4 sites nationally.
It's a user friendly system with the ability to send invites via SMS or email to staff and contractors to complete site inductions.
The reporting functions are also very handy.
Highly recommended to businesses who want an easy to use induction system with good reporting features to track compliance.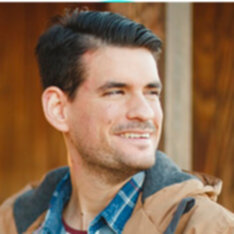 Development, Safety & Quality Manager
TRUSTED BY GOVERNMENTS, CORPORATIONS AND BUSINESSES AROUND THE GLOBE
SERVICING ALL INDUSTRIES:
including but not limited to: