Induct For Work is a cloud base online induction software that assists thousands of organisations across the world digitise their employee induction training and onboarding.
About 15 years ago Robert and Leonid started developing a number of technologies that would improve how work site inductions were managed and delivered. The idea behind new development due to the following:
Robert was managing a number of construction sites across the country. Due to business growth – new staff and contractors had to be regularly employed. Current paper based Inductions were flawed and could not be delivered to workers in regional areas. Even when workers did manage to get to the office to get inducted, the entire process was very time and resource consuming, cost a lot of money, not to mention inability to monitor expiration dates of all certificates and other compliance documents.
There had to be a better, simpler and more efficient way to manage inductions. The system that would allow employers to upload Induction content and policies and to be able to update them at any time. The system that would let employers set questions and answers, set pass scores, automatically collect and monitor compliance documents, delegate admin access to other team members.
---
Leonid, a CTO of a multi national organisation heard the problem. His knowledge and experience were paramount in building a team of modern software developers who were excited to work on creating a solution that would improve safety of workers across the world. After years of development and sleepless nights Induct For Work went live in 2012.
Local companies quickly embraced the new technology and the system quickly gained popularity in the UK, USA, Canada, Australia, New Zealand and PNG.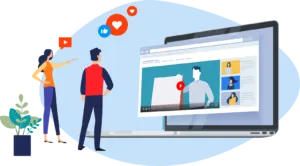 At Induct For Work we still believe that all Online Induction Software Systems should be effective and affordable.
We never stop improving the platform, constantly adding new features, to assist your admin to efficiently manage internal and external safety inductions.
We also believe that if your business is seasonal – you should be able to downgrade your plan, to save money when you don't use the system.
---
Induct For Work is also built to work on all current internet browsers and on all smart phones, allowing staff to conduct their inductions at a time that is suitable to them. We constantly add new devices and browsers to this list.
And because our solution is digital, we will always provide you with full visibility, reporting and audibility of when your staff conducted their training, how they performed and visibility of any permits and accreditation that are about to expire..
---
We constantly improve the system and release new features. Thank you for your support.