Dangers That Construction Workers Face
One of the most accident-prone environment to work in is the construction site. Compared to other industries, the construction industry has the fatality rates. Tragic falls from ladders, scaffolding, stairs, and building structures are a common occurrence at a construction site. Also, construction workers risk being electrocuted by electrical equipment, live cables, wires, and experience shocks from worn-out cables or faulty power tools. Workers using heavy equipment such as front-end loaders, cranes, bulldozers, and so on risk caught-in accidents. In such, the worker is either caught inside an object or between two objects. Loose debris and cave-ins are other risks construction workers have to face.
Construction workers are not the only people susceptible to these accidents. They could also happen to a passer-by or a pedestrian. In this case, the contractor or sub-contractor could be responsible for the accident.
Most of the accidents in a construction site are as a result of insufficient training and induction or negligence on the part of the employer. Irrespective of the type of injury, the contractor or employer may incur heavy penalties especially if everyone involved in the construction had not undergone a thorough induction process.
To keep your construction safe through online inductions, create your account and begin a 14-day free trial.
Construction Site Accidents' Statistics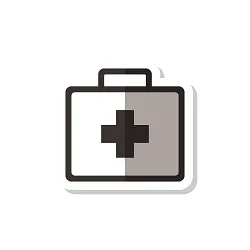 While the construction industry accounts for 5% of the UK's total workforce, 10% of reported serious injuries and 22% of fatal injuries are from this sector. According to the Health and Safety Executive (HSE), the figures on the number of tragic accidents in construction sites keep fluctuating. For instance, a total of 38 workers sustained deadly injuries in 2017/18. This was a 27% increase from the recorded 30 deaths in 2016/17. During the year 2017/18;
A total of 35 workers fell from heights

26 were hit by a moving vehicle

An additional 23 were struck by a moving object
While some of these accidents are completely circumstantial and out of the worker's or employer's control, the vast majority can be avoided through a comprehensive health and safety training. It behoves the employer and contractors to ensure that construction workers receive up-to-date safety training on issues such as fire emergencies, how to handle hazardous chemicals, first aid procedures, fall protection, how to handle equipment and machinery, and so on.
Construction site inductions inform the workers on the risks they are exposed to, the safety controls that have been put in place, and how to care for their safety and that of the people around them.
How Online Inductions Are Important for Construction Sites
Running online inductions for construction workers is an efficient way of ensuring they're well aware of the risks and hazards that characterise a construction site. Our free induction software enables contractors to easily and cost-effectively train their staff and ensure they arrive on site fully prepared and ready for work. It provides key information using appropriate training activities to ensure that construction workers know to perform their job. It's easily accessible and upon completion, will leave workers with the imperative knowledge base and skill-set.
Through contractor inductions, safety standards and procedures are set up and continually reviewed so that the workers know how to handle workplace hazards and emergency situations. Workers are also trained on relevant rules, laws and regulations that govern personal protection. The reduction of risk is instant upon the implementation and completion of online inductions and safety inductions.
The level of preparedness it provides ensures that workers have been provided with the knowledge on how to keep themselves and others. It also trains them on the safe and proper use of equipment. Knowledge of proper use of equipment and safety policies and procedures reduces the possibility of injuries, accidents and fatalities.
Conducting Site-Specific Inductions
In some instances, site-specific inductions may be necessary to complement the general induction. This type of induction is popular in organisations where the staff move from one construction site to another.
Site-specific inductions may vary depending on the phase of the project and the type of construction work going on. In the UK, the health and Safety at Work Act 1974 dictates that an employer or contractor should provide "whatever information, instruction, training and supervision as is necessary to ensure, so far as is reasonably practicable, the health and safety at work of your employees". Site-specific inductions include:-
Risks and hazards that are specific to the workplace as well as their control measures

Site-specific rules that each construction worker should comply with

Safety plans, policies, and documents that are specific to the workplace

Incident reporting policies and procedures

Emergency and evacuation procedures

The site's layout including the entries and exits, loading and offloading areas, location of security equipment, first aid equipment, and other facilities
In the absence of site-specific inductions, the workers are exposed to fatalities and injuries that might not have been covered in a generic induction. This is not only harmful to them but could also be detrimental to the community around your project.
The method of delivering construction site inductions depends on such factors as:
The size of the project

The complexity of the policies and procedures, and

The number of inductees
Through Induct for Work, you can train all your construction workers way before they get to your site. Each worker receives consistent quality of the training along with online assessments to ensure that they fully understand their roles. You can personalize the training depending on the different departments the construction workers are going to be placed.