Certificates of completion
Your own inductions delivered to
any device, any time, anywhere
"What I really enjoyed was the ability to setup my own online induction system without any prior knowledge of how to use Induct For Work."
Testing knowledge of your inductees
You can insert questions at the end of each slide, between slides or at the end of your induction.
You can force inductees to find correct answers or you can set a Pass Score.
Incorect answers are then reported back to your admin.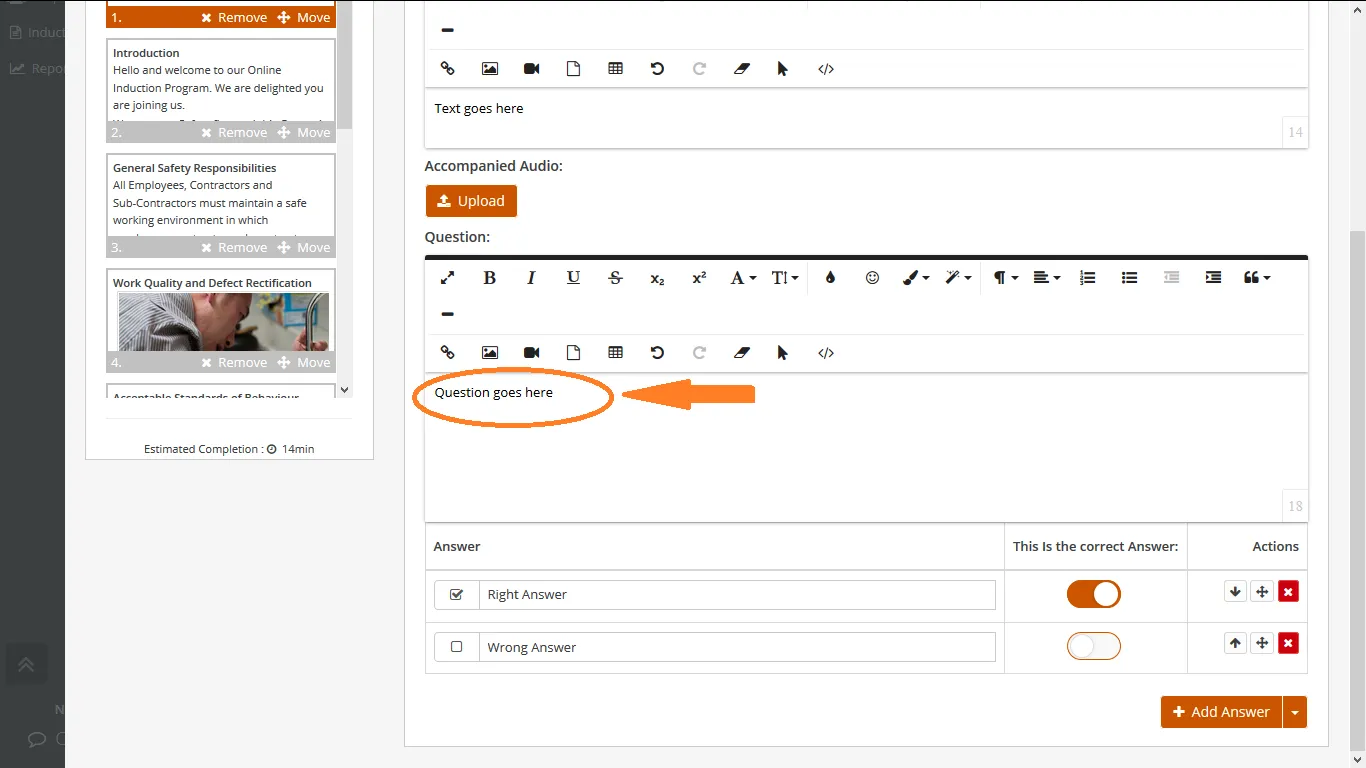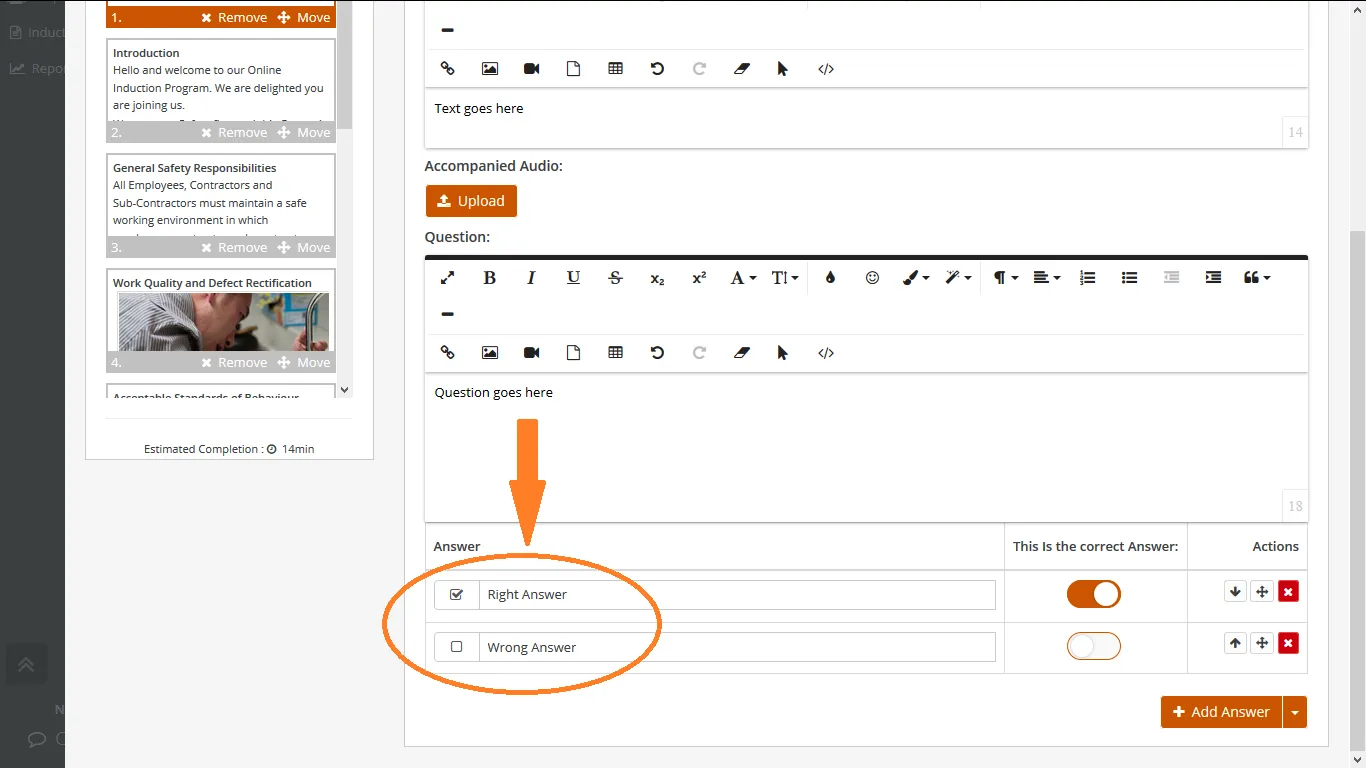 Your answers are inserted into provided text fields. You may have choose to have multiple correct answers. Answers can be setup below each slide or as it's own slide.
Once the induction is successfully completed – your Inductees are issued with a Certificate of Completion
Delivered via email or txt
Standard across all plans
This style is set as Standard across all plans. It contains: company details, inductee details, QR code, name of completed induction, certificate number, induction and expiration dates.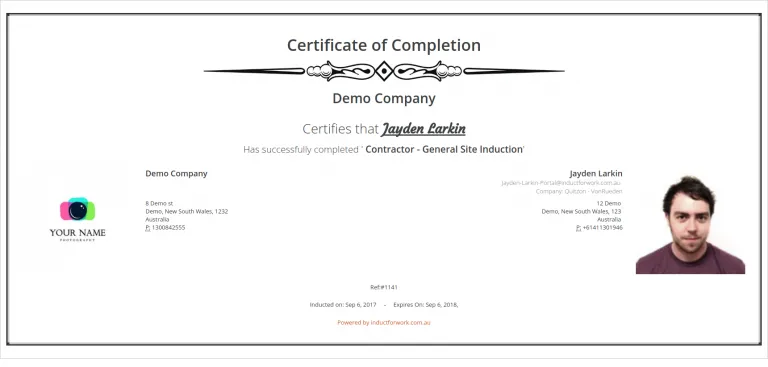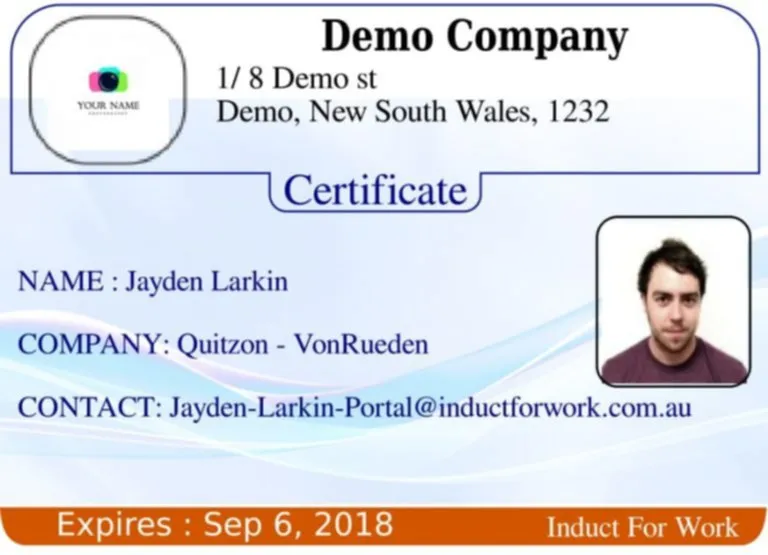 Available with "Ultra" and "Ultra +" accounts
This is an ideal style if you prefer to issue ID cards instead of Certificates. ID cards can be single or double sided and they can be customised by our team to your own specific requirements.