There are 2 ways to build your own online inductions.
A. from preloaded online samples or
B. from scratch or from your existing induction.
---
How to Build new online inductions from a sample.
Step 1
Click on Site Inductions.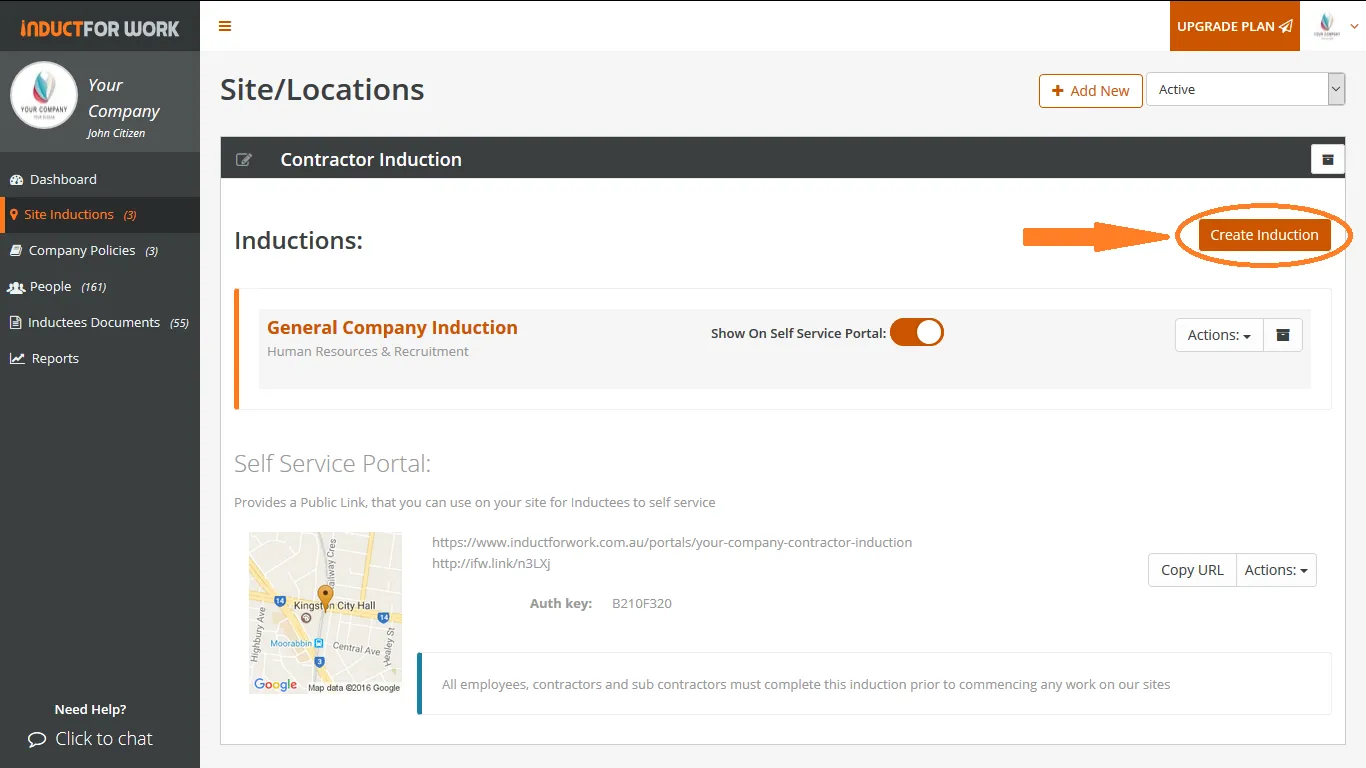 Then click on Create Induction.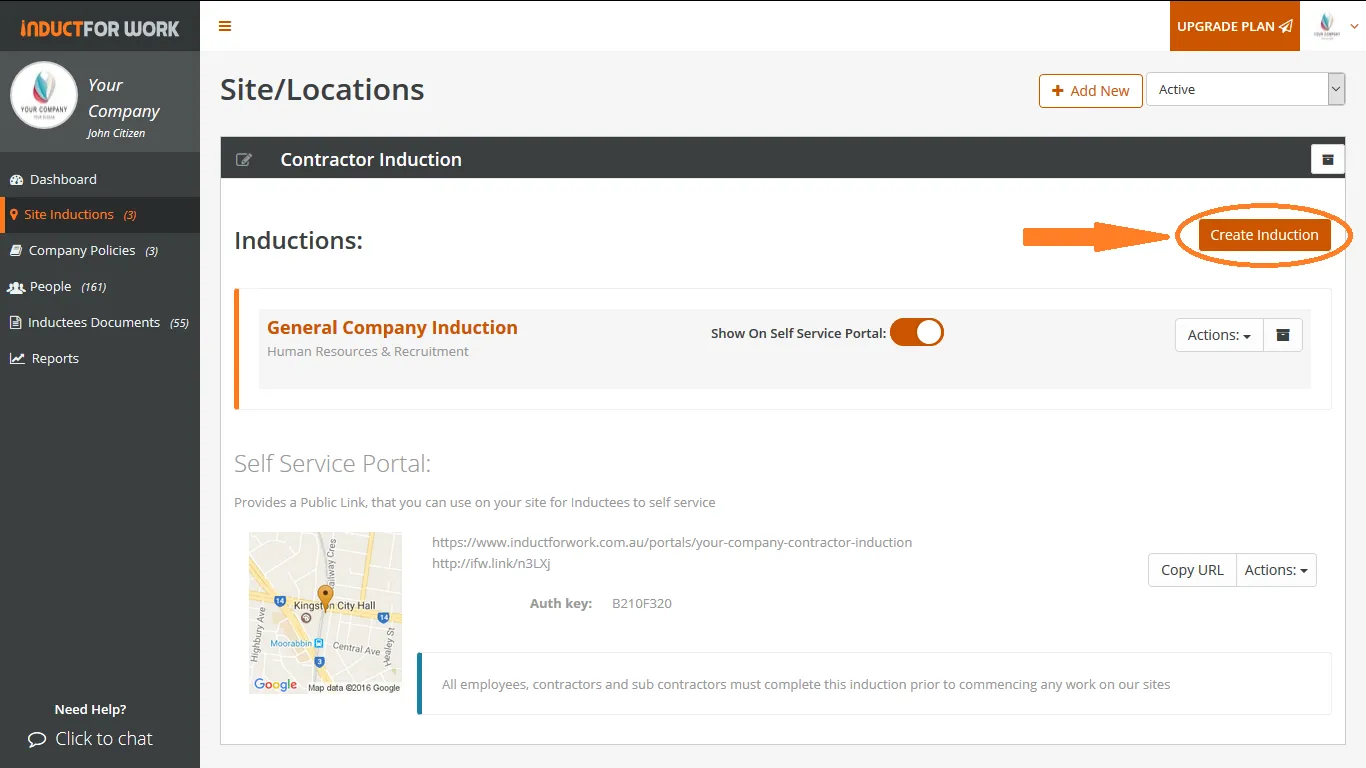 Step 2
Select Start from a Sample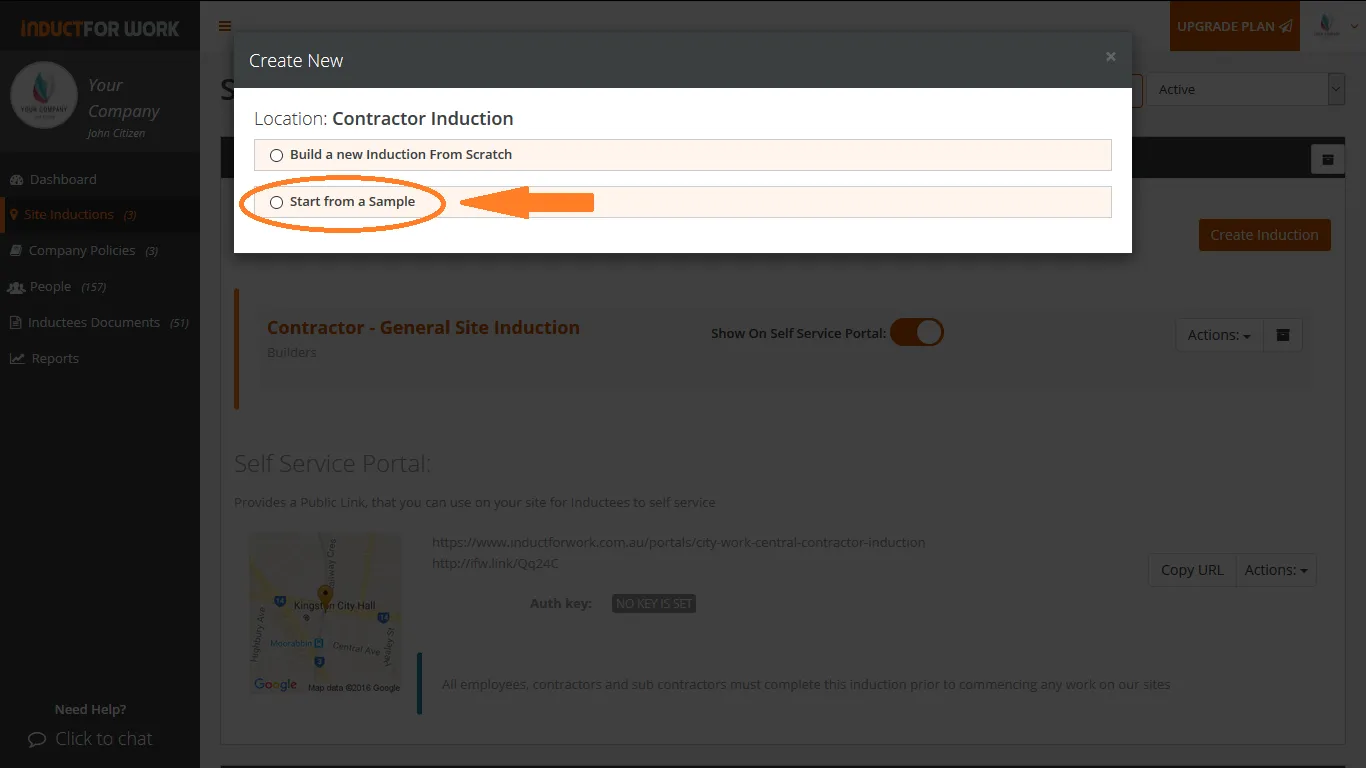 Step 3
Select your Industry/Category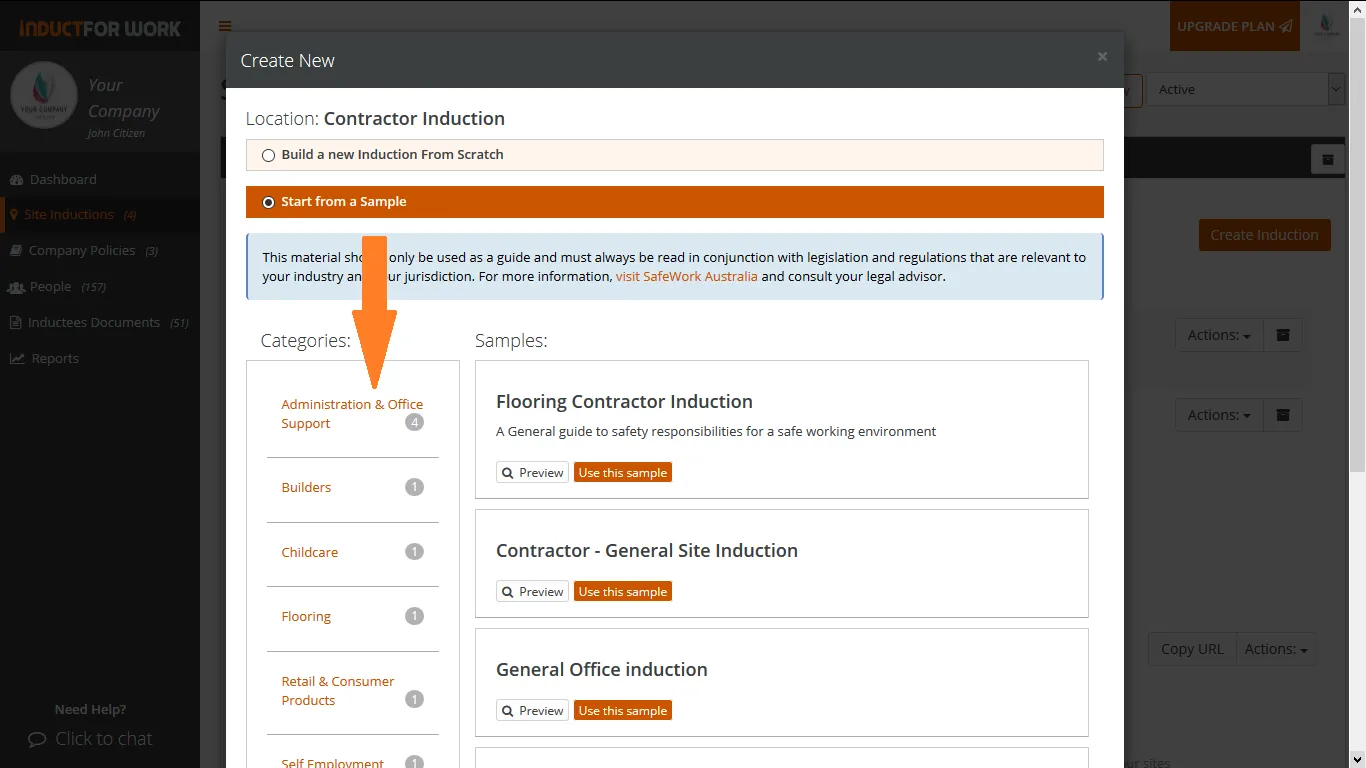 Step 4
Click on Preview button to view that sample.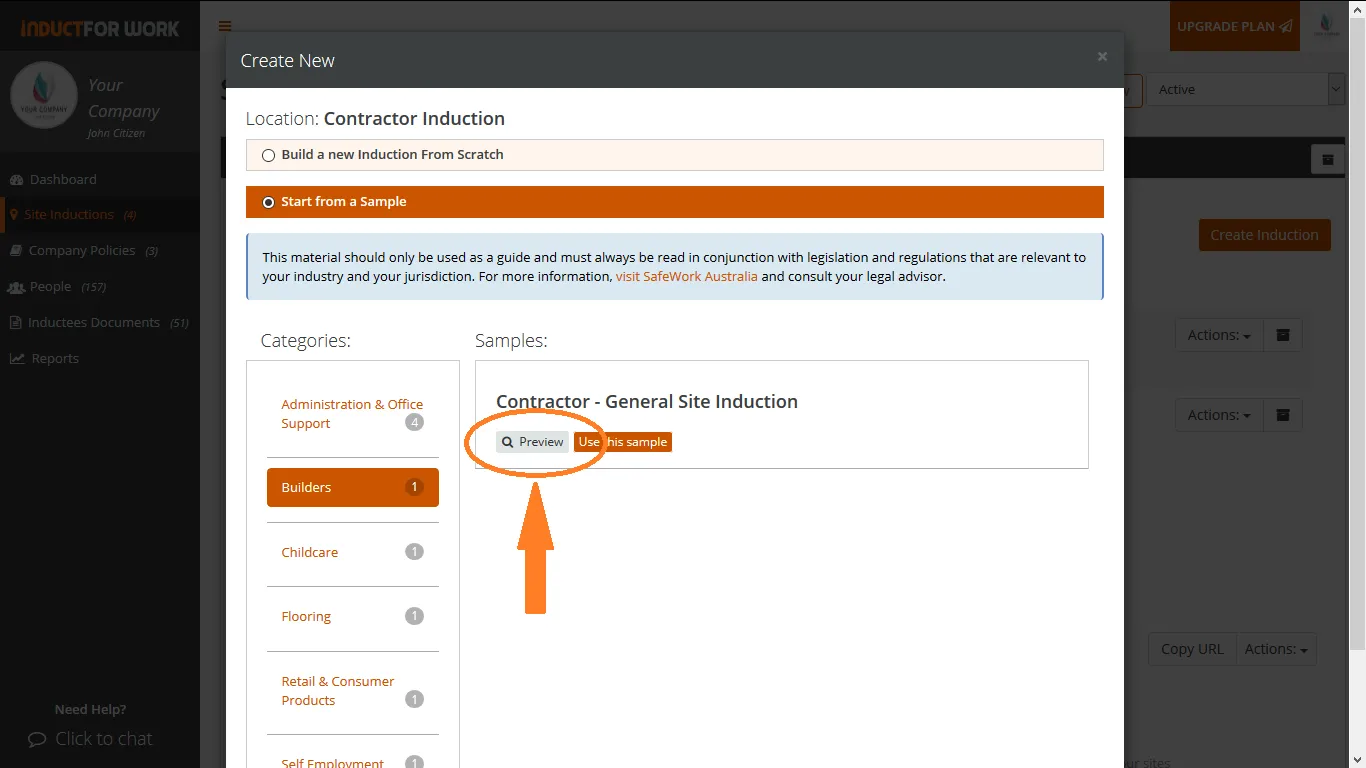 The entire online induction will be shown including any tests associated with it.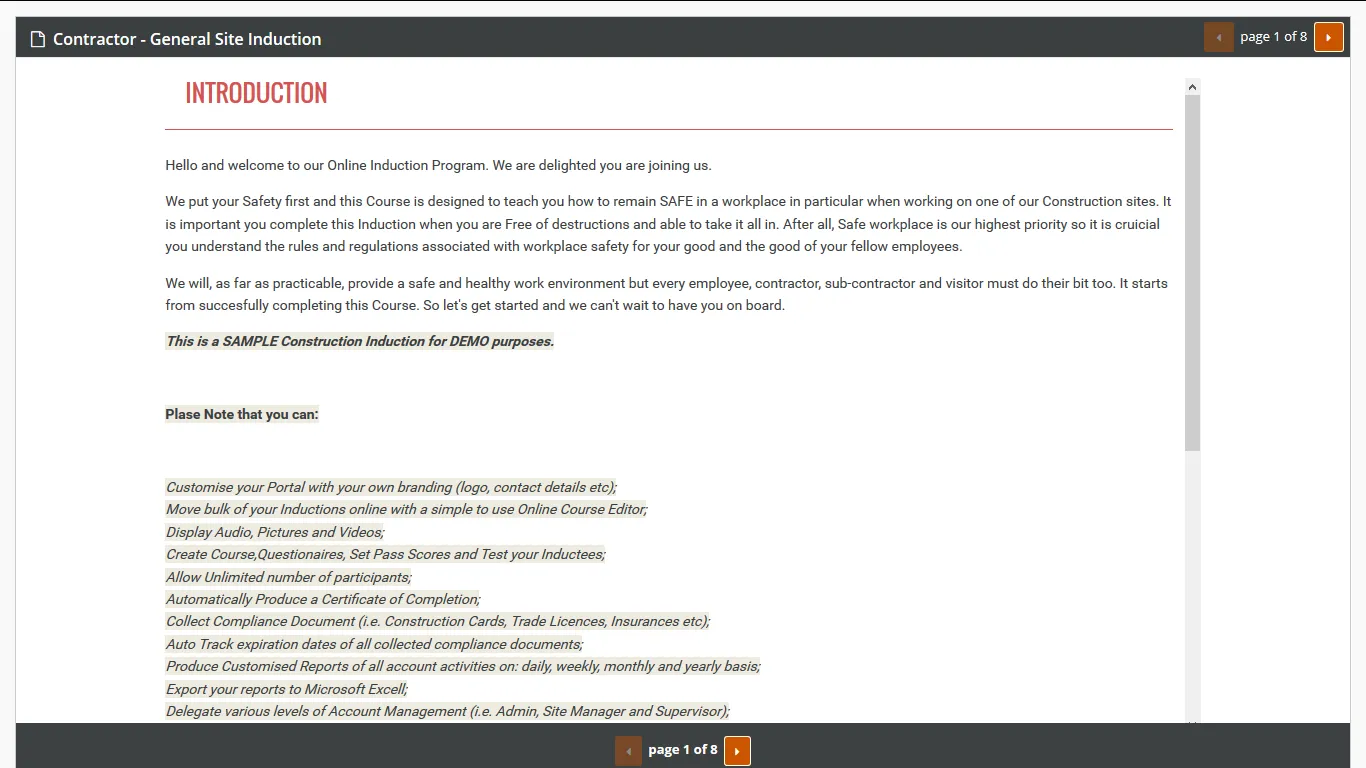 Step 5
If you are happy with the sample click on Use this sample.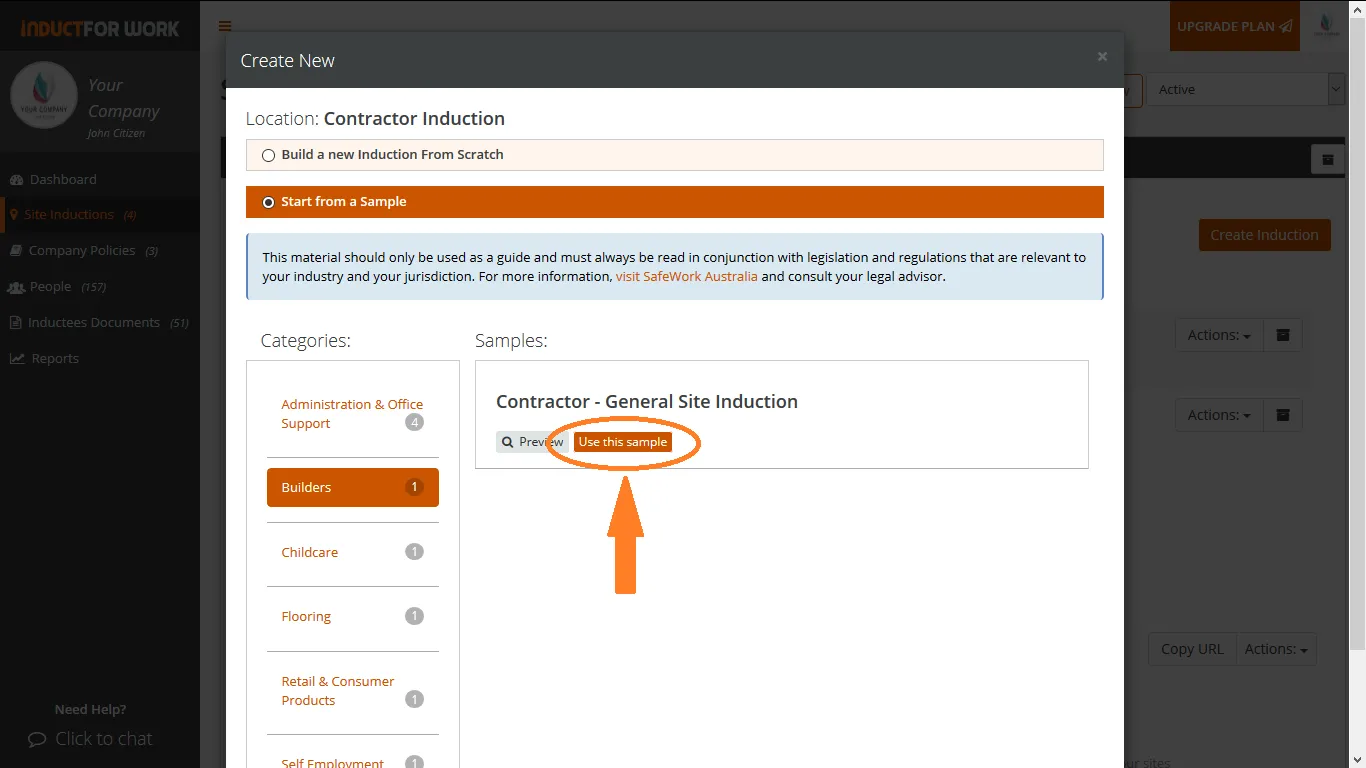 Step 6
Use our Online Editor to develop the content of your online induction.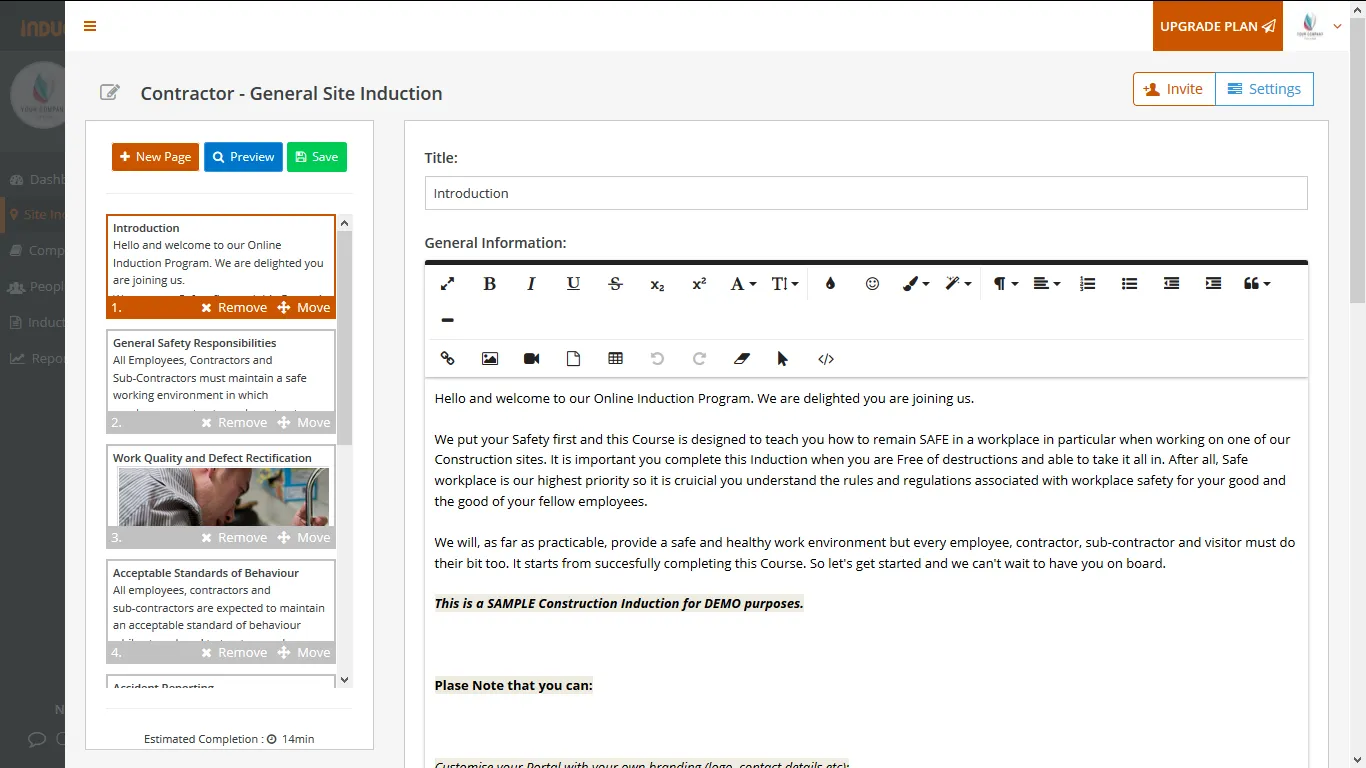 Once completed, click Save button.
To create another online induction from samples, repeat steps 1 to 6.
You can also create your own online induction from scratch or from your existing induction. Click here.
---
Can't find the answers you are looking for – click here – to contact us.