You may attach a number of documents to your employee profiles.
Step 1
Click on People.
Step 2
Click on the name of your employee to attach documents to.
If you are attaching a document to a new profile Click here to find out how to create employee profiles.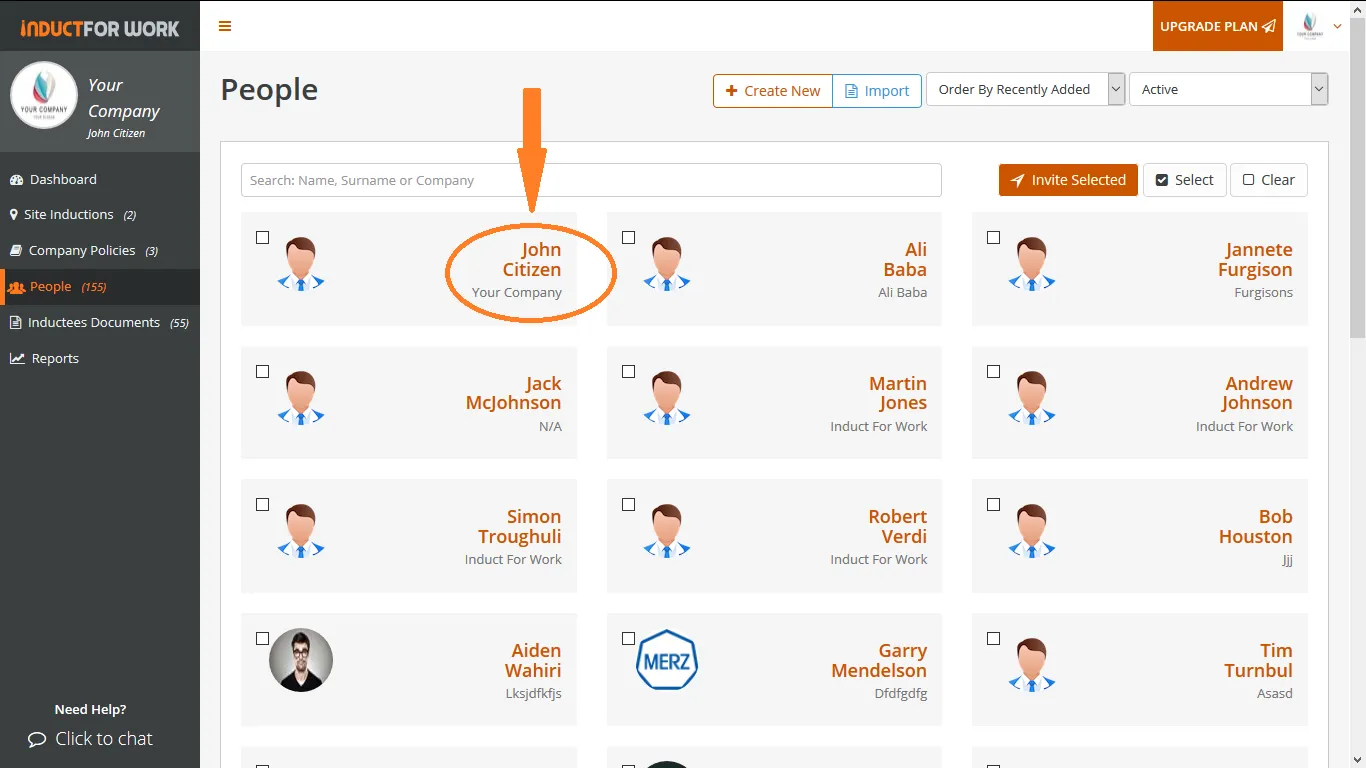 Click on Upload New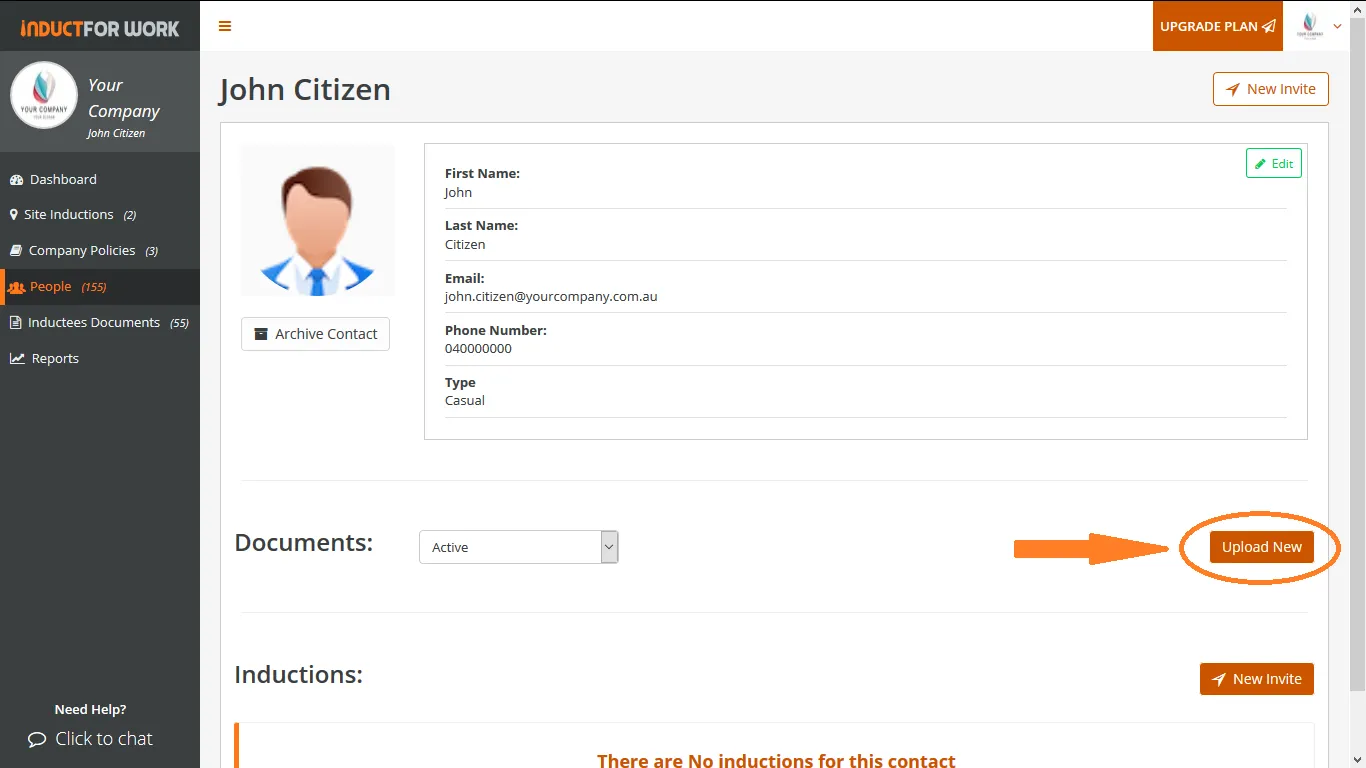 Step 3
Fill out document details, upload front and/or back of the document and click Add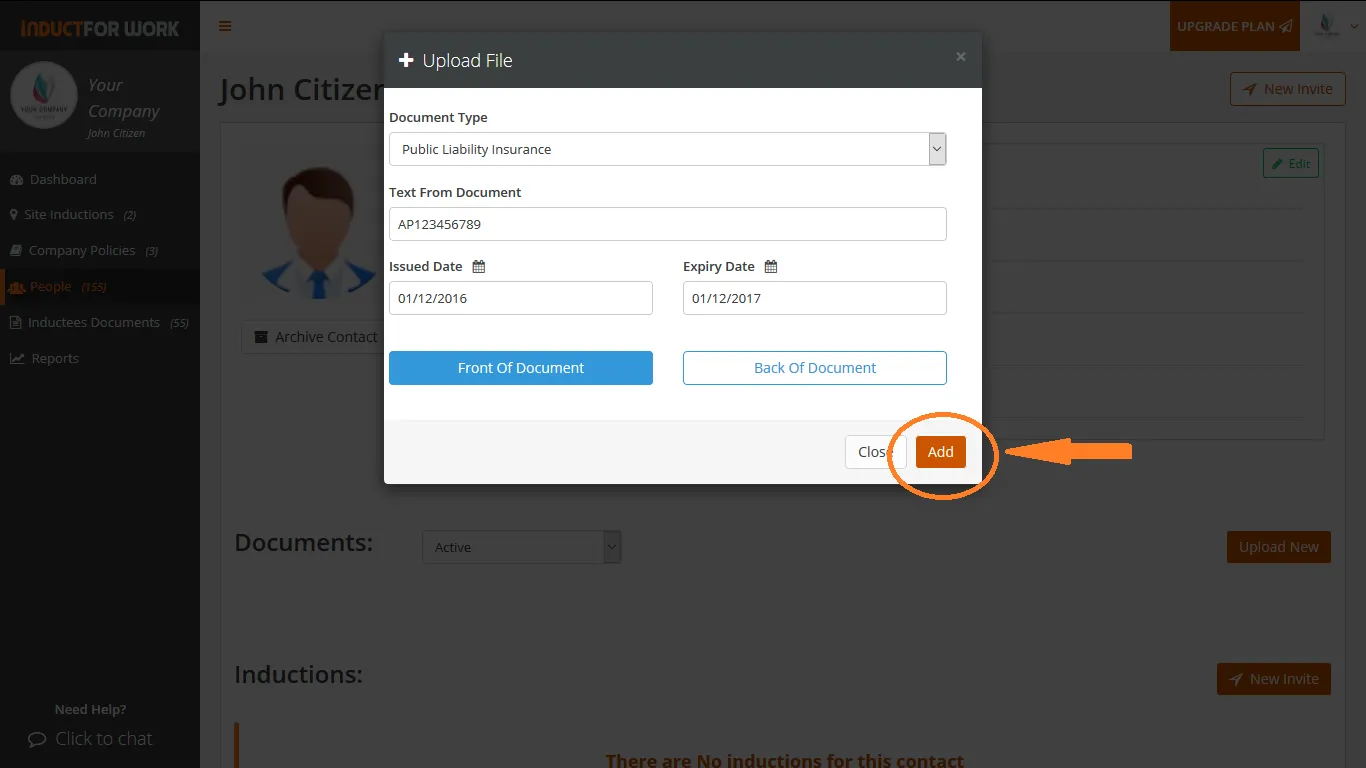 To attach more documents to the same profile, repeat steps 1-3.
---
Can't find the answers you are looking for – click here – to contact us.