Reports
Step 1
You can generate report of all successful inductions and expiring documents. To generate a report click on Reports.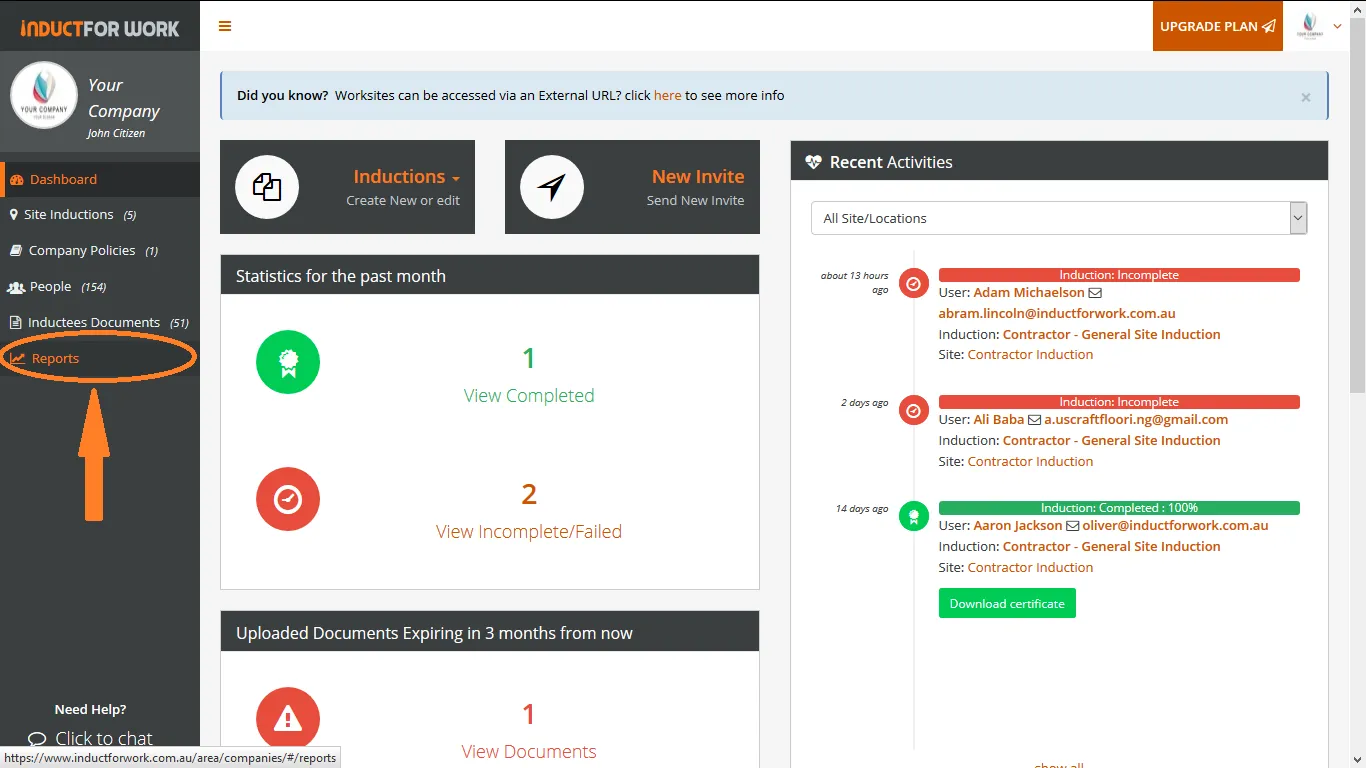 Step 2
Select the Report you require, Successful Inductions, Certificate Statuses or Expiring Documents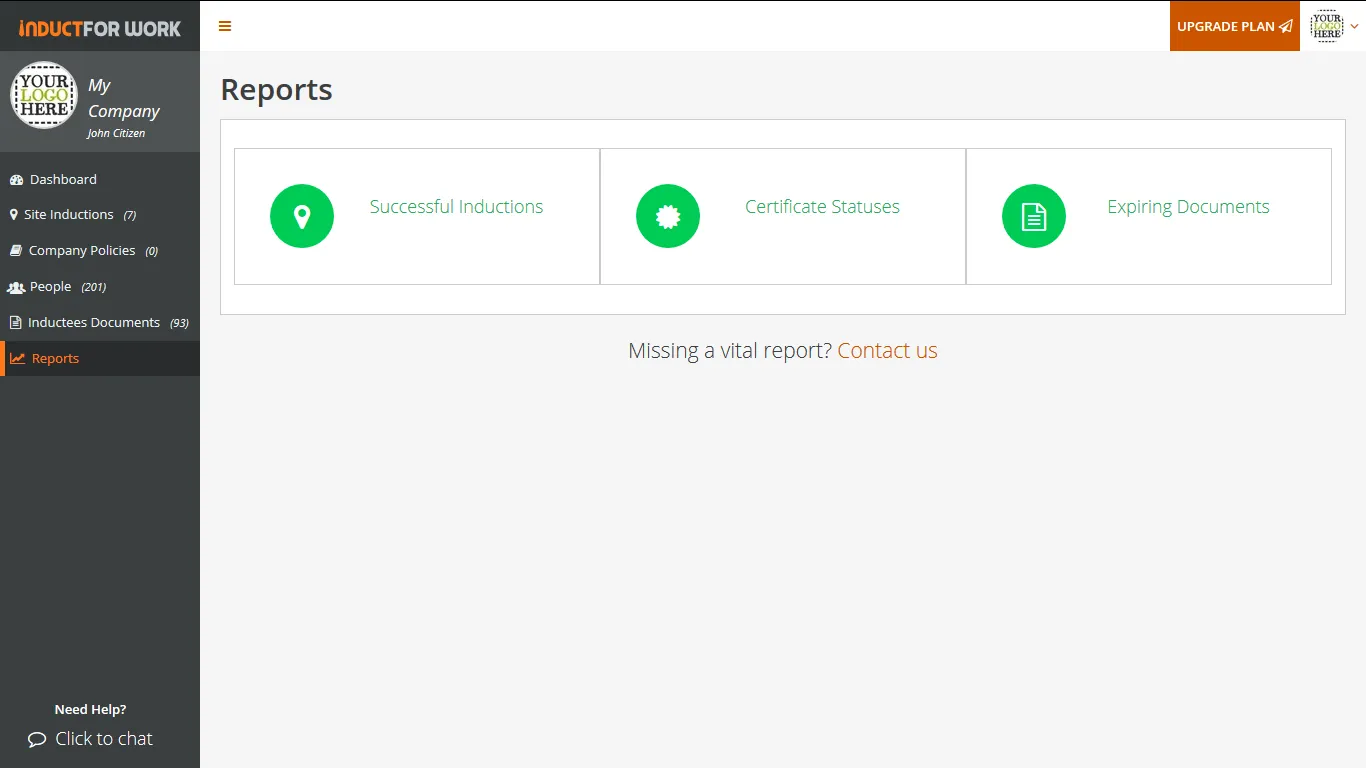 Step 3
Select time period for your Completed Inductions report (From: Date To: Date).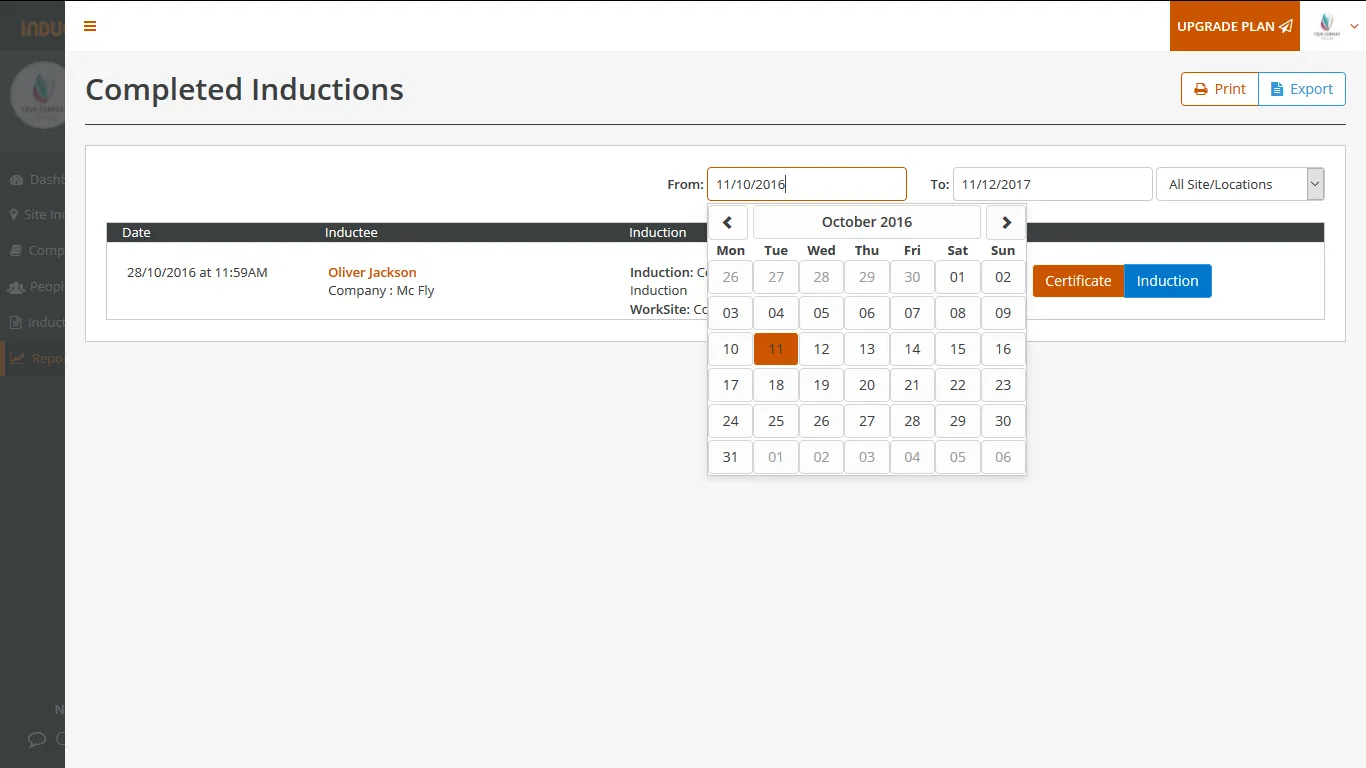 Step 4
Report Delivery.
By pressing Print button you will be able to
Print out the report*
Covert it to PDF*
Fax it*
Send it to One Note*
(* Providing you have all the required hardware and software installed)
By pressing Export button you will be able to convert the report into .csv file.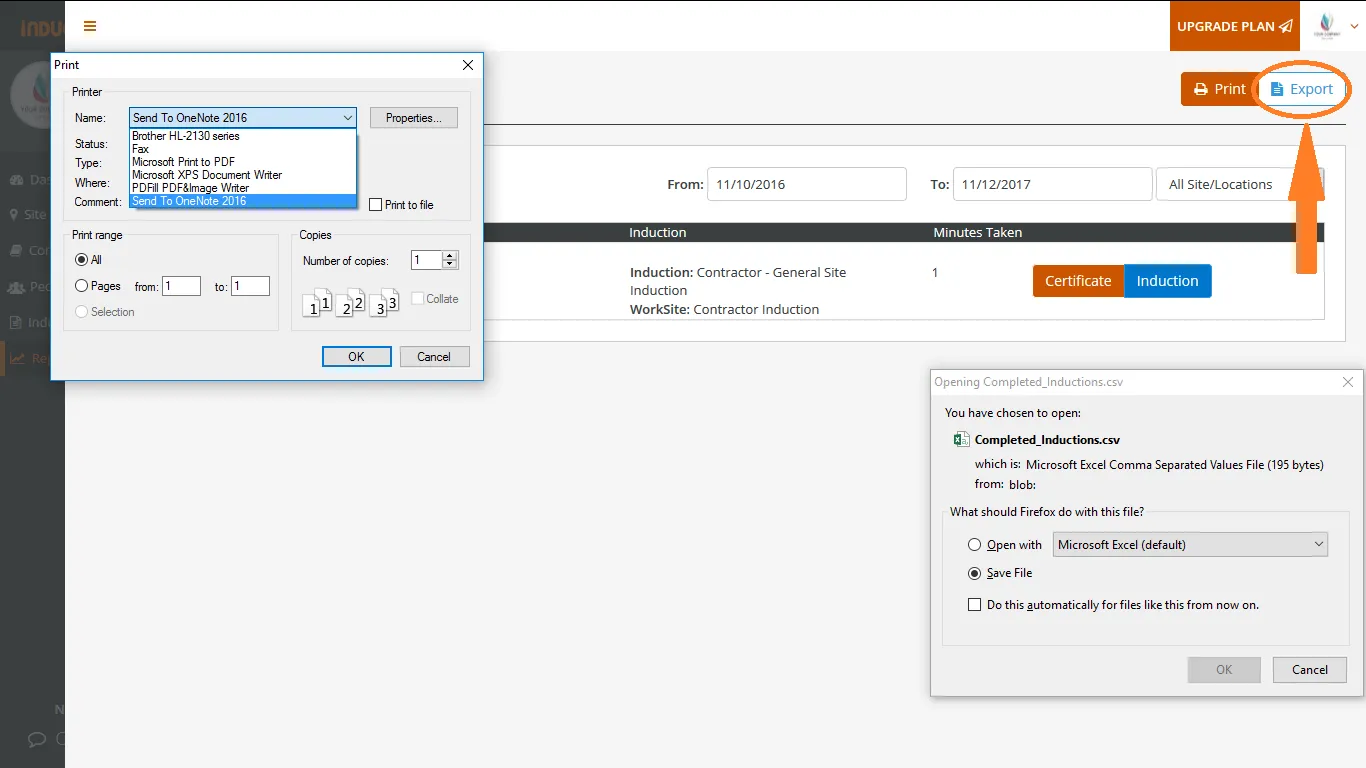 ---
Can't find the answers you are looking for – click here – to contact us.