If you need to update your credit card details or to add/remove a card – You must be logged in as a MAIN (root) account holder. No other admin, project manager or supervisor has an access to your online payment details.
Step 1
Please click on your logo located at the top right hand corner. Make sure not to click on Upgrade Account.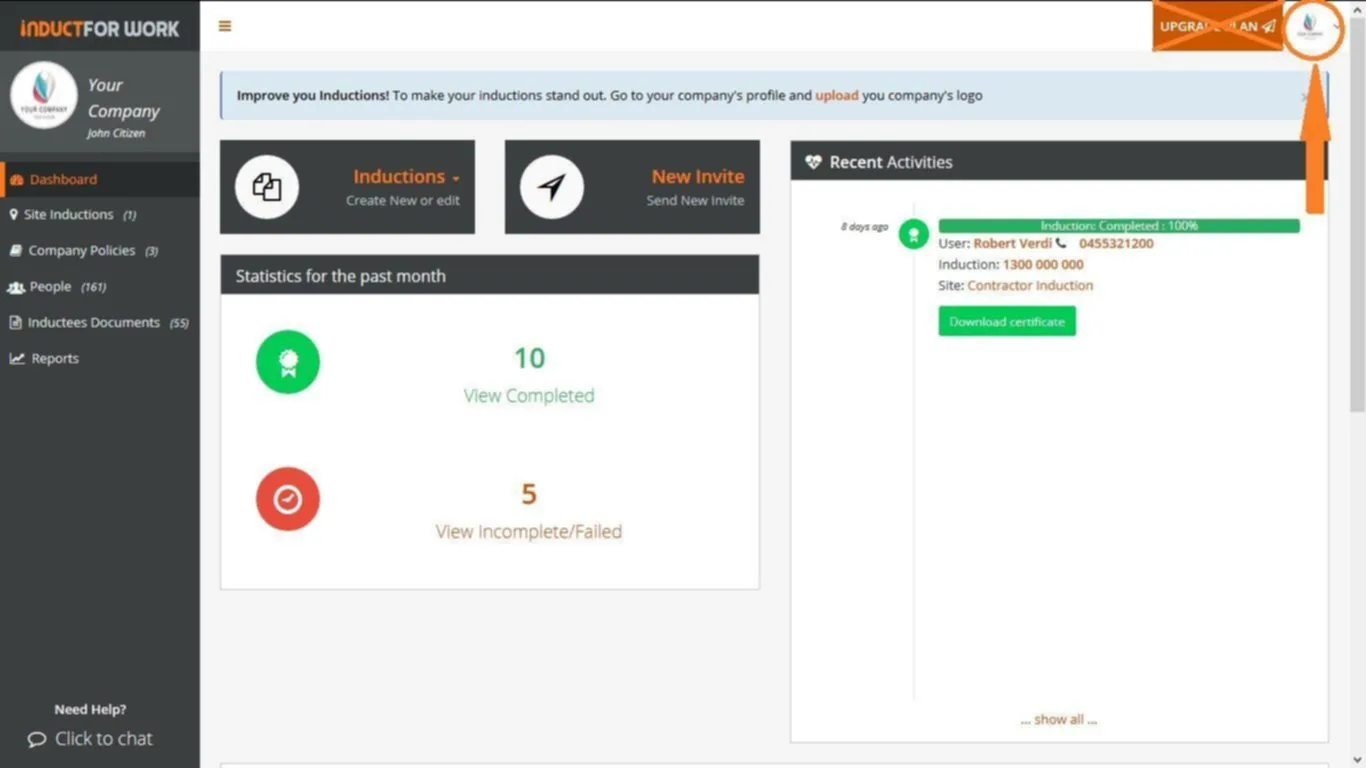 Step 2
Click on Payment Methods.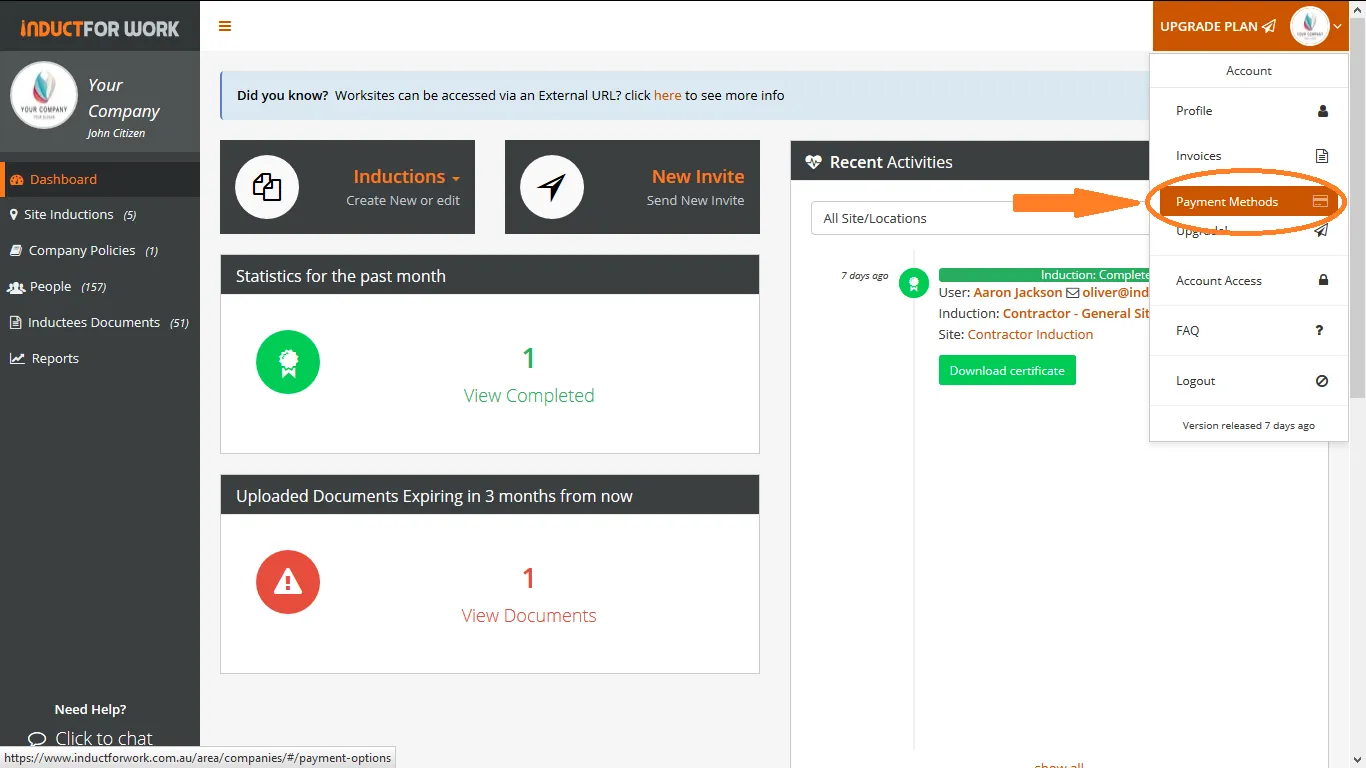 Step 3
Click on + Add new card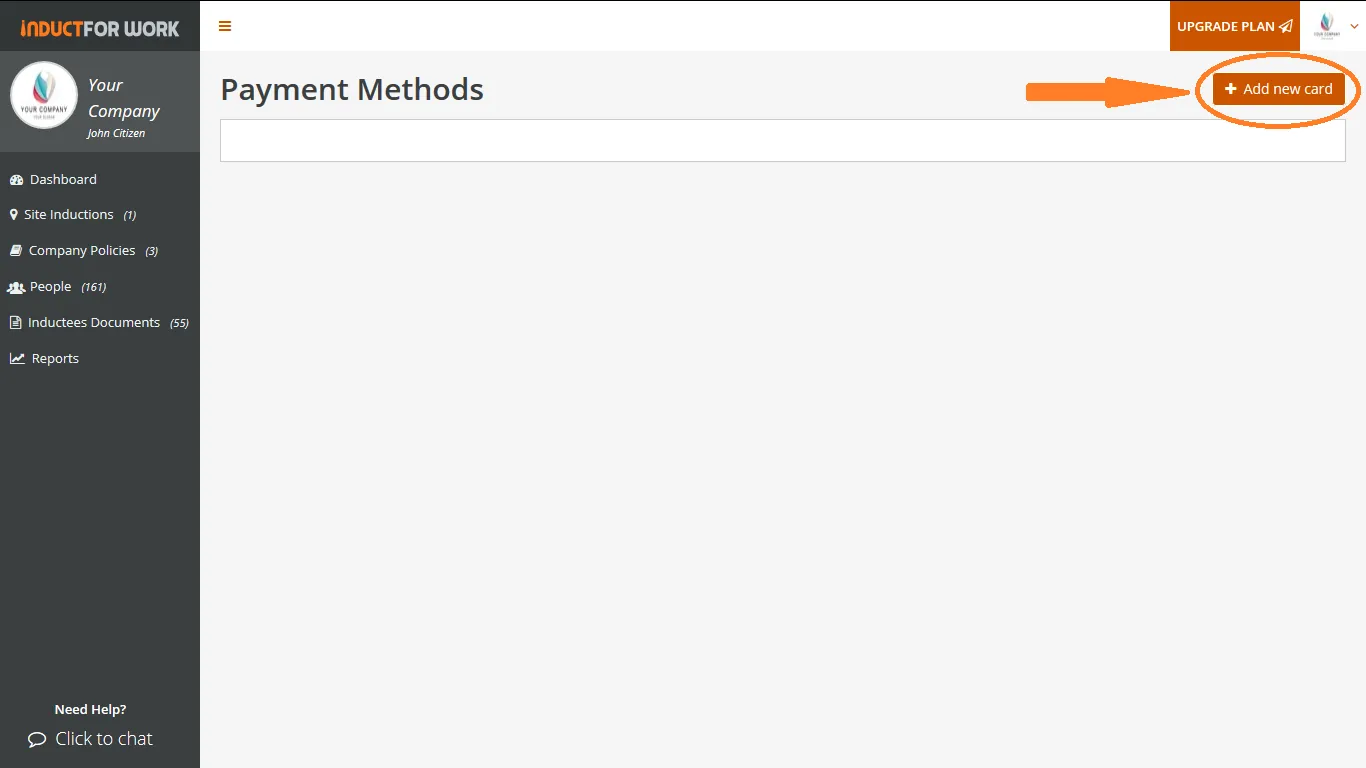 Step 4
Fill out your Credit Card details and click on + Add Card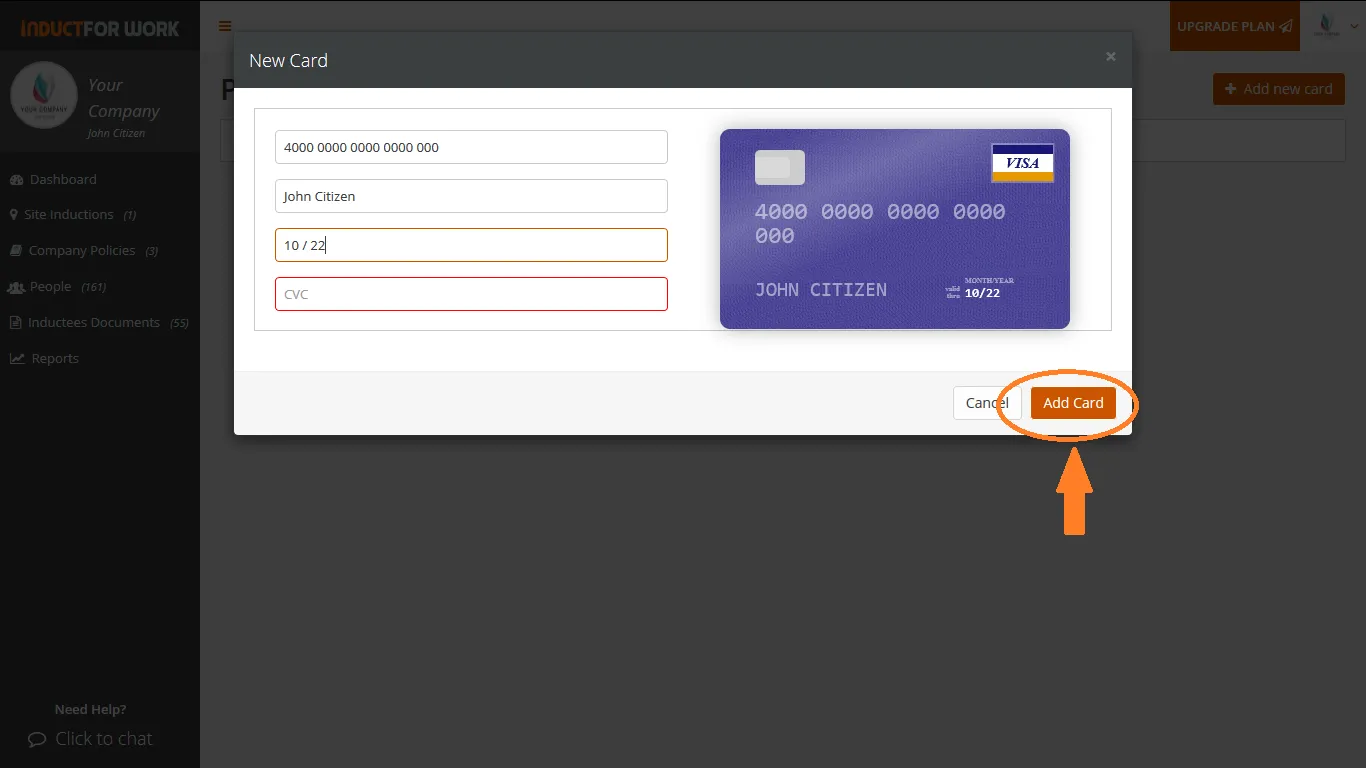 ---
Can't find the answers you are looking for – click here – to contact us.