Existing PowerPoint induction slides can be uploaded to Induct For Work as individual images, by following the steps below.
Step 1
Using Microsoft PowerPoint open your existing presentation. Let's now Save it as .png or .jpg
We would need to select All Slides option to be exported

Step 2
Create your new online induction in Induct For Work. First time creating an online induction? – click here.
Select your first slide and locate 'upload image' button in General Information

Step 3
Insert your first image using Choose Files option from prevously saved PowerPoint images.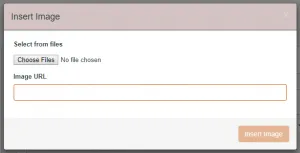 Step 4
Click on your image to change its size and position.

Step 5
Repeat Steps 1-4 to add more online induction slides.