An incident report is an official report that records information about near-misses and workplace accidents that may or may not result in injury and property damage. These are critical reports as they reveal health and safety issues, security breaches and misconduct, and property and equipment damage that will help businesses decide what to do after an incident. They provide a clear history of accidents that have occurred or are likely to occur in the workplace.
What are the four types of incidents reports?
1. Accidents or first aid
This type records accidents that result in injury. They are unique because security personnel, law enforcement officers and members of organizations can write them.
2. Safety and Security
Submitted by the company's security team, safety and security reports document losses, thefts and security breaches that occur on property. These crimes include cybercrime, database crime and crimes against the person such as burglary or robbery.
3. Exposure Incident Report
This report documents incidents in which a worker's skin, mouth, eyes or incomplete mucous membranes came into contact with a potentially infectious material (PIM) such as some blood. In such incidents, employers should refer exposed employees to a licensed healthcare professional.
4. Workplace Reports
These reports document incidents that frequently occur at work and affect employee productivity. Accidents, including injuries, near misses, and events that negatively impact the business and its employees, are recorded in this form. They also serve as a platform for employees to raise safety, security and conduct issues.
When should an incident report be completed?
Incident reports must be filed immediately after the incident. In most cases, witnesses tend to forget details of the accident over time, especially when the accident was traumatic. Thus, a rapid incident report allows witness interviews to gather critical and minor details for a useful report.
Prompt Incident Reporting has two very important benefits: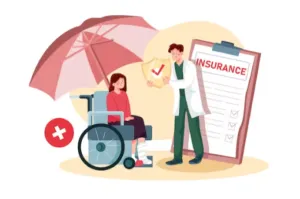 Prompt Incident Reporting enables your insurance company to begin processing the claim. They can increase Insurance Premiums if filing that report is delayed. Federal penalties may also apply if there is a long delay between the reporting of the incident and the occurrence of the incident.
Accurate reporting comes from timely reporting, enabling organizations to better address security-related issues.
You must treat minor injuries as serious injuries. Minor injuries can get worse and cause serious health problems in the future.
What incidents should be reported?
Sentinel Events
Sentinel events are natural disasters, vehicle accidents, trips and falls, epidemics, and other unforeseen events that result in physical and psychological injury or death. Such incidents could be worker injury incidents, property damage incidents, fire incidents and environmental incidents.
Adverse Events
These events are usually related to drugs, vaccines and medical devices. They occur when negligent or delegated actions harm the patient rather than the patient's condition as intended.
NEAR MISS
This is a situation where there is an existing risk that could injure an employee, but the injury did not occur. This is a broad category that requires you to consider several factors before confirming that this opportunity is a safe bet. For example, an employee slipped and nearly fell due to poor lighting or a water leak. These incidents usually set off alarm bells for businesses.
Adverse Incidents
Although these incidents do not necessarily pose immediate danger or harm to personnel, they should still be dealt with as they are not safe. These may be harmless events, but organizations need to communicate them to raise awareness of the potential danger.
Positive Observations
Employees should also report positive observations to highlight and encourage actions the company wishes to take. These are good examples of how employees should present themselves in the workplace.
How do I report an accident at work?
Companies often have different ways of reporting incidents. Some organizations may require you to report incidents to HR personnel, while others offer an online incident reporting system, such as INDUCT FOR WORK. Benefit of having INDUCT FOR WORK INCIDENT REPORTING is that it allows your users to use their own smart phones or Ipads to report an incident.
What makes a good incident report?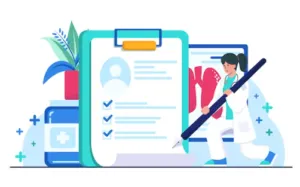 A good incident report typically records all necessary information about the incident to pave the way for a successful investigation and corrective action. These are usually:

The Facts
Avoid bias, complacency or emotion when writing your incident report. It must be objective and supported by facts. If you need to add witness statements, be sure to cite them.

Accurate
A good incident report avoids spelling mistakes and simple grammatical errors, such as incorrect information about an employee's name or the date and time of an incident. It should always be clear and precise, avoiding vague emotions that can lead to confusion.

Done
Make sure your incident report answers all the basic questions posed in the message. It includes questions about what, where, how, when and why. It should contain details of the cause, victims, witnesses who reported the incident and who will investigate. You may need additional information for further research or analysis.

Include visuals
A good accident report contains photographs, diagrams and illustrations to support your assertions. You can take as many pictures of injuries, damage, and surroundings as you want. Adding visual effects also increases the clarity of the report.

Valid
Authorities must be able to confirm the authenticity and undisputed validity of incident reports. In order to be aware, everyone involved in the incident, such as the victim, witnesses and driver, must sign (if possible) to confirm that the information provided is correct.
So how do we create an incident report?
And what data should be included?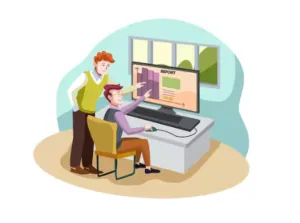 Let's have a look at Incident Reporting Guidelines.
Reporter is required to provide basic information, including when and where the incident occurred, type of injury, and activities that were ongoing at the time of the incident .
Reporter should explain in detail the loss and damage caused by the incident. If possible photos should be provided as evidence to support their claims.
Report must include information about the worker, i.e. their name, title and other relevant information.
Witnesses (if any) should be identified and their details recorded. Witness information will help understand what caused the incident and whether the actions of the injured employee directly contributed to the incident and the damage/injury. If witnesses are present a reporter may record their statements. You also have the option of requiring their signature to verify their statement/information.
Take corrective action/s after the incident to prevent the incident from happening again. The incident report form should have a corrections section where administrators will enter information such as findings, actions taken, and improvements made.
Companies may have different incident report formats. They may establish different incident reporting procedures for reporting workplace accidents. As a manager, you must ensure that all employees understand how to write incidents in the work environment.
What is the difference between an incident report and a police report
Some people may think that an incident and a police report are the same thing. However, there is a clear difference between the two. A police report documents a crime and is filed by a police officer or police department representative at the scene of the crime. On the other hand, anyone who wants to provide information about an incident that may or may not result in injury or bodily harm can file an incident report. Although police reports are the subject of an investigation, incident reports can be used as evidence in support of an analysis or investigation.
Incident Reports in Induct For Work
Creating incident reports requires careful documentation and would only be daunting and time-consuming if done manually. But when you use Induct For Work, you can simplify incident reporting and spend less time creating such forms. On top of that a Sample is already uploaded and ready to be viewed. It will help you streamline the entire process with automated workflows that involve capturing electronic signatures, attaching photographic evidence, easily documenting incident reports and more.
Online Inductions and Incident Reports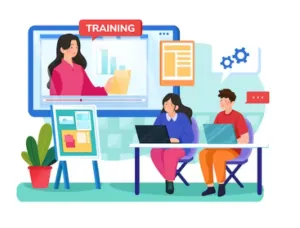 When you combine Online Inductions with your Incident Reports you will save your organization a lot of time and resources. This will allow you to have a one-stop-shop for pre-employment document collection, initial training, onboarding and incident reporting services, all in one.
As a manager or employer, you can have peace of mind knowing that new employees have all the necessary information about their new work environment, including company rules and expectations, procedures and required tasks, once your content and account are properly setup to your individual organisational requirements.
This shows as Induct For Work is being used by Tens of thousands of organizations across countless industries, and here's why:
It Saves Time: Onboarding keeps the company together. However, they consume man hours. Induct For Work software will help you manage the onboarding of your contractors, contractors and all employees in seconds. You don't have to worry about keeping all of your onboarding administrative records, documents, and information in one place, as the software will do it for you and it will assist you to train and onboard your employees from the comfort of their own homes.
Cost Effective: Time is money, and since this software saves time, it's safe to say that it's a more cost-effective option. This will help your business reduce unnecessary and hidden costs associated with face-to-face inductions, onboarding and incident reporting. You do not need to rent a space for an extended group orientation.
Peace of Mind for Organizations: You can rely on Induct For Work to ensure your employees' initial training is of consistent quality. You can easily track and monitor employee training to ensure they are on top of it.
Productivity: Induct For Work software will help you improve your business' production habits by saving time and money, by unlocking your resources stuck with chasing paperwork all the time and by providing efficient integration and offering a more convenient method of administration. To see it for yourself request your Free 14 day trial today.