4 Benefits of Integrating Online and Face-to-Face Inductions
Along with the evolution of the business world and its volatile landscape comes the need to innovate the process of induction.
Your company's onboarding process for a new employee remains as the foundation of his success in the workplace. When done poorly, the price HR departments have to pay are weeks or even months of troubleshooting. To leave no time and money wasted – planning, implementation, and quality control for inductions are given top priority.
Traditional methods relied primarily on a people-lead approach, and most companies still adopt exclusively face-to-face induction processes.
However, there is an increasing trend of using online tools when preparing new hires. Learning from the issues and limitations of the face-to-face method, this new technique seeks to achieve higher efficiency and cost effectiveness.
In this article, we will examine the areas where combining these two kinds of induction processes can be the best leap your HR department could take today towards innovation.
1. Drawing the line for the human approach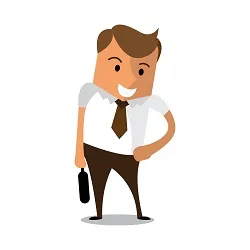 As much as it is easier to just greet your new employee with a pile of manuals, it's a given fact that the "people" element can never be removed from the induction process. This assures the psychological benefits of a sense of warmth and welcome.
Whereas face-to-face induction makes it all about the people, online induction makes it appropriately about the people.
There are processes that require human interaction, including the customary welcome handshake and office tour. However, it is wise to take some load off your HR department by encouraging independent learning among new employees. You're likely to hire people who are intelligent, and it's reasonable to assume that they're equipped with adequate reading comprehension skills to learn about company policies on their own.
With this integration, your company eliminates the over-dependence of inductions on your HR personnel. Moreover, onboarding will not be compromised even if an emergency renders your trainer unavailable for office work. Hours of lectures can now be translated to an e-mail containing required readings for new hires.
2. Getting things started even before day one
It's vital to conduct inductions before an employee begin his formal work. Traditionally, HR departments will set up at least a full day for onboarding activities and processes.
However, there are aspects to this orientation that need not be done on site, including filling out bank forms and personal data sheets. Online inductions allow you to save time by granting the new recruit access to paper works that they can already finish even before they first step into your office. This frees up the timeline of your induction, allowing more space for value-adding activities like team building or welcome luncheons.
In an economic point of view, this integration lessens the paid hours for mere preparation, thus speeding up the process so new employees can start contributing to your business earlier.
3. Ensuring consistent delivery throughout all induction processes
High dependence on the people-approach makes your induction process vulnerable to sudden shifts on essential personnel's (e.g. HR head, general manager, chief security officer, etc.) personality and mood. Their personal life is beyond your control, but anyone's inappropriate negativity can greatly affect a new employee's impression of your work environment.
With online induction, repetitive lectures and introductory speeches can be replaced by recorded videos. This alternative allows them adequate time to prepare a script and rehearse their manner of delivery. Errors can be removed during production of the video, but at least it's no longer at the expense of a new recruit's time and emotions.
4. Increasing value from the induction input
Even if your essential personnel are consistently positive and efficient, face-to-face induction still takes away their time from working on actual contributory tasks expected of them. In the case of a sales manager, each hour spent to help a new hire equates to an hour lost for lead generation or competitor research. This opportunity cost, when accumulated due to the number of people you traditionally invite for an orientation day, may produce significant setbacks.
Online inductions solve this dilemma with the previously suggested reusable videos. The message for each new employee remains consistent, and your company orientation is now online, saving your HR a number of hours a weeks, where they can concentrate on other areas of their work, which in turn makes your organisation even more efficient and productive.