As a modernised educational strategy, an LMS is a software-based platform that allows you to manage, deliver, track, and report on your company's e-learning programs.
When we talk about studying, you might have been used to spending hours in a room as you quietly listen to an expert's lecture. Doing so is a nightmare for people with short attention spans. No surprise to see them just doze off halfway through the class. In contrast, LMS allows companies to use varied materials (e.g. interactive quizzes, games, e-books, etc.) that fit all kinds of learners.
LMS enables companies to accomplish different milestones, including:
Employee on-boarding and training

Selling of online courses

Integration of your existing data between apps that you use
4 Must-Have Features of a Great LMS
Businesses are always on the lookout for cost-effective ways to invest in their main powerhouse, human resources. However, conferences and graduate school scholarships even for just a single employee can take a huge chunk out of your budget. No wonder more and more have made the smart switch from traditional to online training – all made possible by the development of Learning Management Systems (LMS).
What type of companies use LMS?
Small to medium enterprises invest in an LMS to reduce the money and time needed for training employees. They usually cannot afford to allocate active working hours for non-operation related activities.
On the other hand, large companies seek its assistance to implement large scale educational initiatives. Traditional methods can be a hassle when dealing with different types of audiences spread across varied locations, making LMS a smart choice.
LMS is also god-sent for product and service-oriented companies, including medical device providers and software developers. Online learning allows them to carry out after-sales functions (e.g. training customers how to install and maintain the product) in a breeze.
Must-have features of a great LMS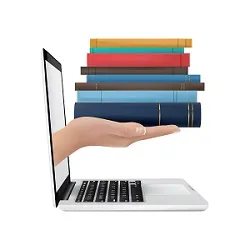 The heart of every LMS is the vast learning opportunities it enables. When shopping for a new software, be sure to check how it performs when you upload your pre-existing training modules or design new ones using its platform.
Ask the LMS provider what formats they support. Can it display high definition videos, audio recordings, and infographics? It would be a bummer if only documents and powerpoint slides can be uploaded. Advanced LMS products will also allow you to craft support assessments like exams, quizzes, and surveys for enhanced performance monitoring and feedback systems.
Moreover, you surely wouldn't want the hassle of manually migrating big data from your old LMS or file vault, so make sure to verify if you can sync them easily with your new subscription.
You don't have to spend hours scanning through alternatives, since Induct For Work offers you all these at customisable and no lock-in packages. Not convinced enough? Check out all of these brownie points that can help you decide to finally give us a call:
Unlimited courses

– you can make as many induction modules as you want, with no limits on the number of slides or quizzes you can design
Integrations

– Induct for Work allows you to sync data from Bamboo HR, People HR, OneDrive, Office, Xero, and thousands of other apps
Tailored inductions

– our consultants are ready to help you go beyond general modules and design inductions tailor-fitted to your company's needs
Multimedia support

– you can upload varied media files (e.g. voice overs, images, video links, pdf, etc.) for your courses. It even enables auto conversion of your powerpoints into an online format

Video production

– we're more than happy to shoot a professional video for your e-learning modules (POA)
Customizable registration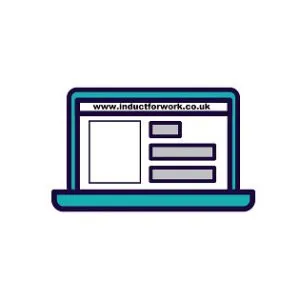 What's the use of your top notch materials if your target audience can't access it? Test your prospect LMS' enrollment process with much skepticism on its notification features. Through what mediums are you allowed to send invites? Do you have to manually follow up, or does it support automated reminders?
It's also natural to expect that the LMS will allow you to decide what courses/modules can be accessed by which users, along with the documents and assessments they have to submit. As a bonus, the best LMS will enable brand integration so you can alter courses, certificates and user interface with your logo and colour schemes.
You can get all these and more with Induct For Work. Let's walk you through its superb customisable functions:
Easy registration

– all users can self register by visiting your own company portal
Customizable ID cards

– design your own Certificate of Completion, we have a built-in designer software where you can design induction IDs to suit your corporate requirements
Contractor pre-quals

– as support for your corporate screening, let us know all your documentary requirements (e.g. licenses, IDs, etc.) and enable recruits to easily upload them on our platform
Auto-reinvite

– count on us to chase all unanswered invitations for you, and give you reports about expired inductions
Induction portals

– easily create and delegate portals suited for site location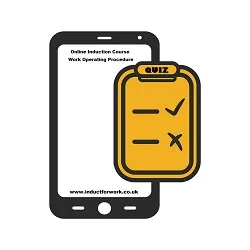 Sure, many LMS have high performing functions. However, all these would be in vain if you can't figure out how to use it. Check how long it would take to completely set up your account. If it takes an hour just to get your bearings on how to design a single module, take your money and leave, pronto! Remember that the goal is to shorten and optimise your on-boarding process, not to turn it into a nightmare.
A user-friendly LMS platform wouldn't give your collaborators any trouble, no matter how basic their technical and computer skills are. It would also be great if it can be accessed with multiple devices, especially smartphones. Imagine how cool it would be if you can listen to an audiobook during your morning drive to the office!
It's no understatement that Induct For Work is the easiest to use among LMS products available in the market. The admin users we surveyed all enjoy the benefits:
Account set up support

– contact us and share in detail what you want in your account, so we can do all the manual labour of setting up for you, poa
Easy account management

– logging in, updating content, and making adjustments in your account settings are pretty easy. There's also no problem if you want us to do that on your behalf, account management fees do apply
Mobile friendly

– rest assured that every time new smartphones are launched in the market, we study its display specs so all of your content is well rendered on any screen
Text to voice conversion

– this awesome function allows users to instantly convert any text within your content to a voice narration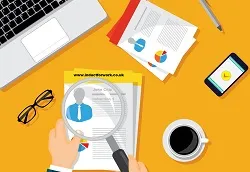 Developing a learning strategy for your company is a continuing pursuit, and you can only do so with highly relevant analytics and reports. You can't just eenie meenie miney mo your way through optimisation! A well-developed LMS will provide you a full suite of tools to monitor users' progress and performance. Even better, it should allow you to adjust the reporting criteria and quickly generate visual representations of data.
Impressively, Induct For Work can turn the laborious process of employee monitoring and data analytics into as simple as clicking a few buttons:
History log

– easily track admin user's activity and account changes. No more room for "i don't know" and "it wasn't me" excuses!

Sign in and sign out summary

– monitor who visited or currently present at your worksite

Customisable reports

– instantly launch comprehensive reports and filter data according to varied categories and criteria (date, name, induction status, etc.)