4 Things every HR personnel must know about Orientation and Onboarding
The quest of building a dream team does not stop with just finding the right candidate. As a next step, you'll have to run orientation and onboarding activities to ensure that new recruits will be productive and motivated in the long run.
In this guide, let's dive deep into the difference between these two introductory processes, their differences, and insider tips on how to make the most out of both.
1. Orientation and Onboarding defined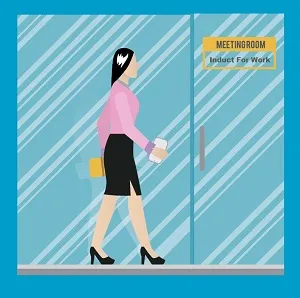 Orientation (also known as an induction) is simply an introductory stage for your new recruits where they are first exposed to your company's mission, vision, values, and culture. This essential information is usually delivered via lectures and office tours, along with Q and A sessions with supervisors and executives.
When done right, an orientation can bring you the following benefits:
Cultivate new employees' commitment

Reduce new hires' anxiety and jitters

Help new employees understand your company's expectations and requirements

Convey what new employees can expect from the job and your organization

Deliver materials on your company's profile, policies, and procedures (e.g. history, dress code, logging hours, etc.)
A job orientation also serves as the perfect opportunity for new recruits to ask questions, and to learn as much as they can before being deployed to their actual tasks.
Meanwhile, onboarding refers to the process by which your hires are equipped with behaviors, knowledge and skills they need to evolve from an awkward newcomer to an active contributor to your company.
During its series of activities, your new employees are thoroughly introduced to their new workplace. They accumulate experience and bond with co-workers by participating in meetings and giving their all in starter projects.
Let's walk you through the two types of onboarding:
Formal onboarding

– The new employees are challenged with pre-arranged tasks and procedures meant to help them adjust and adapt to their positions. During this process, recruits are excused from their departments so they can participate in coordinated activities (e.g. in-classroom training, orientation and socialization).

Informal onboarding

– in contrast, the activities that new hires join are semi-organized and ad hoc. This may include unplanned coaching, shadowing, and meetings with the management and other staff.
Regardless of the method you'll choose, investing in your new hires will need a generous budget and time allocation. The abundance of resources it will require must be reciprocated with effective planning and implementation, complete with comprehensive tracking metrics and attainable key performance indicators.
2. Onboarding vs Orientation: What's the difference?
Duration

. While orientation is considered a one-time event, onboarding is an ongoing process that can take

months

or even years.
Roles of executives.

Orientation usually takes place in a classroom setting, with executives taking the role of expert lecturers sharing information about your company. Meanwhile, onboarding involves a two-way conversation between the new recruit and your leaders. It goes beyond the four corners of a room, and may take several projects and sessions for experience accumulation.
Type of information. Materials containing general information are delivered during orientation processes. In contrast, onboarding customises content according to the new employee's specific role.
Extent of progress. Even after completing the orientation, the recruits are still considered newcomers. On the other hand, onboarding allows them to be fully integrated as a contributing member of your team.
3. Objectives of the Onboarding Process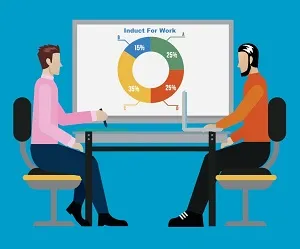 Beyond the practical goal of minimizing hiring costs through enhanced employee retention rates, a great onboarding process aims to achieve the following:
Create a positive experience.

Your job is pretty simple – prove to your recruits that they made the right choice by joining your company. This is made possible by activities designed to build trust, respect, and attachment towards your organization. This doesn't happen overnight, but it's important to lay a firm foundation for a nurturing employee-employer relationship.

Assist in the adjustment phase.

It's natural for new hires to be so shy at the start. You can't expect everyone to run around the office and introduce themselves. Sometimes, even just asking someone where the washroom is can give them cold sweat! A great onboarding process will get them started by making them feel comfortable in their work area, and facilitating their first conversations with key team members. It should also give them tips on how to easily get a hold of their bearings in their new positions.
Help new employees be productive as soon as possible.

When done right, onboarding can guide recruits' behavior and mindset so they can take on actual tasks easily. Varied materials are delivered to help get them used to practical steps and expected skills that their job description demands. From simply operating the office photocopy machine to navigating a complex computer software, onboarding is designed to make new employees' work lives easier.
Boost commitment and engagement.

You have surely seen valuable skills and insights from your new recruits, convincing you to hire them. An onboarding process must encourage employees to share their stellar ideas and perspectives, even if they're still new to the company. By letting them understand where they fit in the overall goal of the company, new hires can feel how valuable their contributions would be.
4. Tips for Effective Onboarding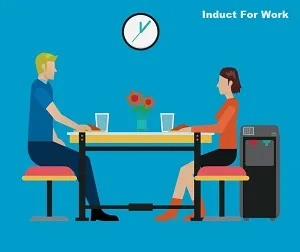 New employees are often eager to create a good first impression. Afraid that they might be seen as a showoff, they may be reluctant to ask questions and just sit quietly in a corner.
You have the primary duty to ease everyone out of their shell. It's easier said than done, but how exactly can you assist your new hire's transition into the workplace?
Plan ahead for your onboarding content.

A good onboarding process should be ready before the hiring process begins. Its goals and objectives should be quantified and designed into small realistic milestones.
Give a proper welcome for your new employees.

Regardless of their role in your organisation, every new employee needs to be treated as an integral part of your team. Try this small gesture: before they report for work, send a warm welcome note subtly informing them of their deliverables for the day. Visual organisational charts are also great in helping recruits put names to faces of their co-workers. Moreover, you can adopt a mentor ship system within departments. This way, fresh hires can count on a person who's readily available to answer their questions or even join them for lunch.
Personalize the onboarding process. Wanna know the secret behind a new hires' seamless adjustment into their team? Simple: make the onboarding process less about the job itself and more about them. Get to know your recruits, and calibrate how to best extend help. For instance, a recruit who has been in your line of business for years will require a different approach from an entry-level employee.
Creatively deliver your organization's policies and procedures. It's a classic to overload new workers with lengthy online inductions, handbooks and manuals. Word of warning though, the abundance of information could overwhelm rather than motivate them to learn. Not everyone will have the endurance and patience to read over a hundred pages about vacation leaves or dress codes. Learn your recruits' learning styles and add unconventional methods to onboarding (e.g. games, quizzes, infographics, etc.) to ensure maximum data retention.
Nurture a positive workplace culture.

While you're busy optimizing the transition phase, it pays to make sure that the environment you're helping recruits adjust to is ideal and welcoming in the first place. No matter how superb your HR's people skills are, it's useless if your office is toxic by default. From a supervisor with anger management issues to co-workers who love drama and gossip, there are varied factors that can compromise your onboarding process.
Plan for a culminating activity.

While you often focus on icebreakers and fun activities to kickstart the onboarding process, it's important to end it with the same level of enthusiasm and engagement, if not more. A culminating activity can bring new employees' a sense of accomplishment. Consider it as their grand rite of passage. You can bring all of the new hires together and give them a chance to share their experiences in your organization so far. Upgrade the activity with tokens and certificates of completion, complete with awards for high-performers. Even better, you can take this chance to ask them for feedback. This will help you fine-tune your activities in preparation for the next batch of recruits.